Rosalía Portela, Ono's new CEO
Sustituirá en el cargo de Richard Alden, quien ha permanecido en el cargo durante más de una década.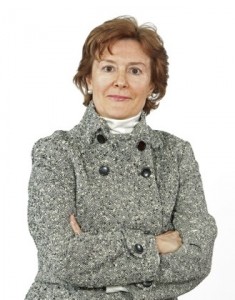 Ono ha decidido nombrar a Rosalía Portela como nueva consejera delegada culminando así el proceso de relevos en su cúpula directiva anunciado el pasado mes de enero. La nueva consejera delegada sustituirá en el cargo a Richard Alden, que ha permanecido durante más de once años en la compañía y a quien el consejo de Administración ha agradecido la labor desarrollada.
Rosalía Portela posee un amplio y profundo conocimiento del sector de las telecomunicaciones tras ocupar durante seis años el cargo de directora general del área residencial de Telefónica España. Anteriormente, desarrolló su carrera profesional en la multinacional estadounidense Kimberly Clark, al frente del área de consumo de España y Portugal y, más tarde, como vicepresidenta para Europa. Portela ha ocupado puestos de responsabilidad en Marketing en empresas como Repsol y Procter & Gamble, donde permaneció durante más de 14 años. Es licenciada en Ciencias Económicas por la Universidad Complutense de Madrid y Master en Economía por la Universidad de Menphis.
Para José María Castellano, presidente de Ono, "cuando se consolide este nombramiento daremos por concluido un ciclo de cambios dentro de la compañía. Creemos que Rosalía podrá aportar al negocio su gran experiencia en la gestión de proyectos de referencia en los sectores de las telecomunicaciones y del gran consumo, vital para el momento en el que nos encontramos". "Se trata de poner el foco en gestionar los recursos con los que contamos de forma eficiente, -continuó Castellano- y en hacer especial hincapié en reforzar la atención que prestamos a nuestros clientes, así como dirigirnos a los hogares y empresas a los que llega nuestra red y que todavía no han optado por ONO como proveedor de servicios de comunicación y entretenimiento".

Did you like this article?
Subscribe to our RSS feed and you will not miss anything.
Other articles on Ono
Otros artículos relacionados