Telecinco 2 is now The Seven
La cadena privada no termina de encontrar el posicionamiento para sus canales de TDT. De Telecinco Estrellas pasamos a FDF, y de Telecinco Sport a Telecinco 2. Ahora, éste último pasa a denominarse La Siete.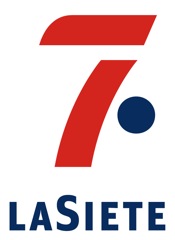 Con intención de buscar su hueco en el mando a distancia, y en vistas de que la cuenta atrás hacia la TDT parece haber entrado en un punto sin retorno, Telecinco, que durante estos años ha venido despreciando sus programaciones alternativas con continuos cambios de denominación, pretende ahora colocar su segundo canal en el botón del 7. Al igual que hizo recientemente Antena 3 con sus canales de TDT, al añadirles un 8 y un 9, para intentar posicionarse, Telecinco intenta su segunda opción generalista entre los primeros canales de la TDT. Y es que algunos estudios han venido ha demostrar que los espectadores suelen zapear en orden ascendentes desde el primer canal hacia arriba, mejorando el recuerdo si el canal tiene alguna connotación con el lugar que ocupa en el mando.
Telecinco tendrá que luchar ahora con la mayoría de las autonómicas cuyos espectadores tienen sintonizadas sus frecuencias en el botón 7 del mando. Con respecto a los contenidos del canal, más de lo mismo con una extraña mezcla de ficción, realities y deportes.
Did you like this article?
Subscribe to our RSS feed and you will not miss anything.
Other articles on Telecinco
Otros artículos relacionados