Kahuna Snell CF : a multi-format news, mobile tv and regional televisions
Coindiciendo con la apertura de IBC'09, Snell ha anunciado hoy en Ámsterdam su nuevo mezclador multiformato Kahuna CF+. Se trata de una mesa compacta, de coste asequible y capaz, al igual que su 'hermano mayor' Kahuna de mezclar a la par fuentes SD y HD.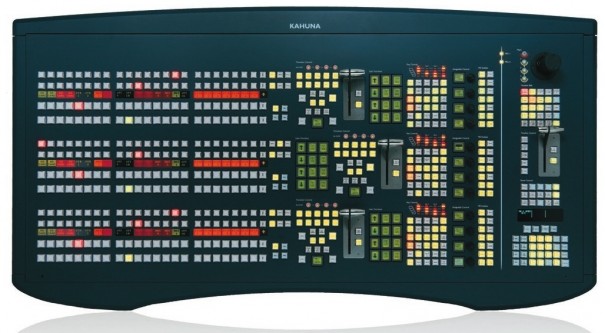 Alojado en 6RU, provee de 2.5 M/E y comparte las mismas especificaciones de los sistemas más grandes Kahuna, así como una superficie de control tremendamente funcional e intuitiva. El Kahuna CF+ es compatible con el control de dispositivos externos sin necesidad de equipos adicionales, asegurando la integración sin problemas en los estudios logrando la reducción de costo, la complejidad y el consumo de energía de la instalación.
John Carter, jefe de producto en Snell ha comentado que "el Kahuna CF+ es el único en ofrecer un gran potencial con un diseño que se adapta a espacios reducidos de producción y, al mismo tiempo proporciona una amplia gama de opciones que satisface las demandas de producción más avanzados. Con el Kahuna CF+, ofrecemos las probadas capacidades de conmutación de la serie Kahuna en un formato compacto que es fácil de configurar y a un precio muy atractivo".
El nuevo Kahuna incluye veinte motores FormatFusion, una superficie de control con 24 puntos de cruce, 40 entradas y 32 salidas multiformato, cuatro canales para efectos 3-D, ocho para almacenamiento de clips, diez motores para reformateado de señales, diez keyers incluyendo Chroma Key, memoria de efectos, timeline y control de macros.

Did you like this article?
Subscribe to our RSS feed and you will not miss anything.
Other articles on Snell
Otros artículos relacionados