Avid present one more year in the Emmy
Numerosos clientes de Avid reciben distintos galardones por su excelencia creativa durante la 61ª celebración de los Premios Emmy. Entre las producciones galardonadas, en las que se ha empleado tecnología Avid destacan

Rockefeller Plaza

, Breaking Bad,

South Park

,

Project Runway

and Weeds.

La mayoría de los ganadores de los Premios Emmy en las 33 categorías de edición de imagen, edición y mezcla de sonido, y mejores programas han estado postproducidos un año más con la ayuda de soluciones Avid para audio y vídeo. En total, más de 125 de los nominados a las 33 categorías han utilizado sistemas Avid, entre los que se incluyen nuevas nominaciones y ganadores que se estrenan este año, como Generation Kill: la otra cara de la guerra de Irak, Little Dorrit and Grey Garden, así como nominados que repiten participación, como es el caso de Rockefeller Plaza, Daños y perjuicios, House, Mad Men, Kathy Griffin, mi vida en la lista D, The Office and True Blood.

Por otra parte, también muchos de los premiados en los Oscars 2009 y en los Premios A.C.E, incluyendo la película que ha arrasado en los Premios de la Academia 2009, Slumdog Millionaire, consiguiendo los premios a la Mejor Película del Año, Mejores Mezclas de Sonido y Mejor Edición, entre otros, han utilizado en sus producciones una o varias soluciones Avid.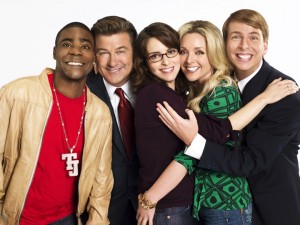 Rockefeller Plaza, un éxito
Rockefeller Plaza, la popular serie de la NBC que acaparó 21 nominaciones y un buen número de Emmy, incluyendo el premio a la Mejor edición de imagen en series de comedia (cámara única o multicámara), empleó para su postproducción Avid Media Composer, DS Nitris y Unity para edición, acabado y almacenamiento compartido, así como Digidesign Pro Tools e Icon para gestionar los sofisticados doblajes (ADR), edición de diálogos, efectos de sonido, edición y mezcla de música.
"Es un placer trabajar en una comedia como Rockefeller Plaza con este gran reparto y este fantástico equipo. El programa tiene un ritmo muy rápido, normalmente con tres líneas argumentales y, a menudo, con numerosos efectos visuales. El sistema Avid Media Composer nos facilita enormemente el trabajo y nunca nos deja colgados", ha comentado el editor Ken Eluto, galardonado con el Premio Emmy 2009 por la Mejor edición de imagen en una serie de comedia por el episodio Apolo, Apolo of Rockefeller Plaza.
Otros galardonados en esta edición de los Premios Emmy 2009 en las categorías de Mejor edición de imagen, Mejor mezcla de sonido y Mejor edición de sonido, y que utilizan las soluciones de Avid fueron Breaking Bad, Taking Chance, House, Generation Kill, Entourage, Weeds, 102 minutos que cambiaron EE.UU. and Battlestar Galactica, entre muchos otros. Gary Greenfield, director ejecutivo de Avid ha reocnocido su alegría porque "año tras año, nuestros clientes siguen demostrando el más alto nivel de excelencia creativa en la industria de la televisión y son galardonados por su trabajo a la hora de crear las películas y emisiones más vistas y apreciadas del mundo. En Avid estamos realmente orgullosos de ver que el trabajo de muchos de nuestros clientes vuelve a verse recompensado este año y nos alegramos de que sigan confiando en nuestras soluciones de audio y vídeo para dar vida a su creatividad y que millones de personas podamos disfrutar de sus creaciones".

Did you like this article?
Subscribe to our RSS feed and you will not miss anything.
Other articles on Avid, Digidesign
Otros artículos relacionados