'Màxima de Llits': Lluís Danés the Magic 3D for Televisió de Catalunya
Televisió de Catalunya con la colaboración de Apuntolapospo, Ovide BS y Kronomav producen estos días en estereoscópico para televisión la vuelta al Teatre Nacional de Catalunya de Lluís Danés con su espectáculo 'Llits'.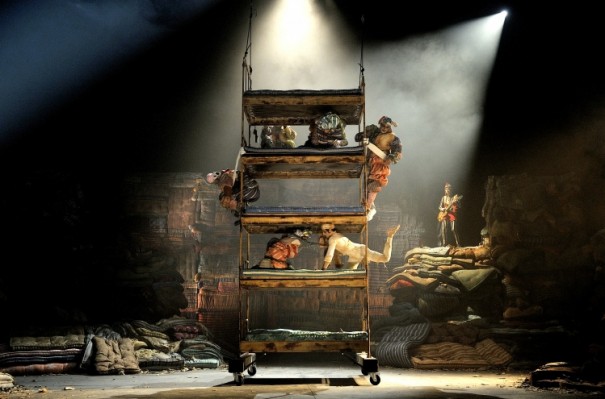 Televisió de Catalunya (TVC) junto a Apuntolapospo, Ovide BS y Kronomav ruedan estos días en Barcelona la primera producción estereográfica producida por la autonómica catalana. TVC continúa así la línea maestra de I+D que ya convirtió a la cadena en la primera capacitada para emitir en alta definición en TDT y abierto para Cataluña.
Las pruebas de emisión estereoscópica comenzarán durante el 2010 con la retransmisión del espectáculo teatral Màxima de Llits, la vuelta al Teatre Nacional de Catalunya de Lluís Danés tras el éxito de Tranuites Circus, y para su seguimiento no hará falta disponer de nada más que gafas de sistema anaglífico.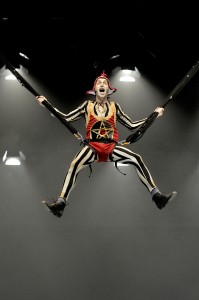 Mientras que Ovide BS aporta las cámaras, Kronomav es la encargada de suministrar los diferentes rigs estereográfico motorizados y otro equipamiento accesorio y Apuntolapospo está siendo la encargada de asesorar técnicamente todo el proyecto con especial hincapié en la postproducción del evento. Apuntolapospo cuenta ya con una larga experiencia en 3D con el rodaje de Magic Journey to Africa" o la retransmisión 3D en directo para cine de un fragmento de la Ópera Fidelio de Beethoven desde el Liceo en la que también participó Ovide BS.
Una producción compleja
Para la producción de Llits, se están empleando cuatro parejas de cámaras. Por necesidades físicas y también para poder valorar distintas tecnologías, trabajan con varias configuraciones que van desde dos parejas de Panasonic AJ-HDX900 (DVCPRO HD) en los rigs grandes, trabajando con ópticas Digiprimes, una pareja de Sony PMW-EX3 y otra pareja Iconix RH1. Durante el rodaje también se está utilizando a modo experimental la nueva Sony SRW-9000 en 4:4:4 HQ.
Para el monitoreado 3D, están empleando monitores JVC 3D junto con el software desarrollado por Apuntolapospo para control estereoscópico. El procesado y enrutado de señal pasa en HDSDI por un router Probel utilizando varios multiviewers para el ajuste de las cámaras.
In Màxima de Llits los actos esenciales de la vida son narrados desde un denominador común: la cama. La música que Lluís Llach ha preparado para la ocasión y las actuaciones de Albert Plá, Lídia Pujol y Alba Sarraute son puro espectáculo. Presentada el 17 de diciembre estará en la taquilla del Teatre Nacional hasta el 3 de enero.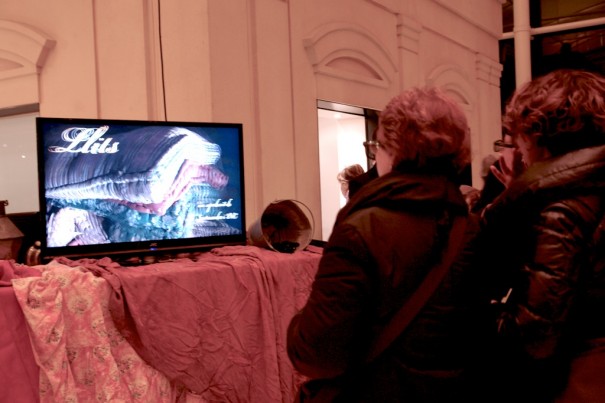 Did you like this article?
Subscribe to our RSS feed and you will not miss anything.
Other articles on 3D,

AJ-HDX900

, Apuntolapospo,

Digiprime

, ICONIX, JVC, Kronomav, Ovide BS, Panasonic, Sony, SRW-9000, TVC
Otros artículos relacionados