VNews and operates from headquarters in Antena 3
VNews concluye con éxito su traslado desde la Ciudad de la Imagen a la sede de Antena 3 en San Sebastián de los Reyes. El traslado que se ha llevado a cabo en menos de un mes, sin interrumpir el servicio, coincide con la puesta en marcha del nuevo servicio de distribución a través de IP.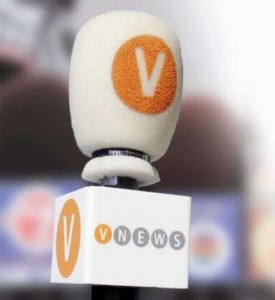 Trasladar la sede de una agencia de noticias no es tarea fácil teniendo en cuenta que siempre hay que hacerlo en un tiempo récord y sin interrumpir el servicio a sus clientes en ningún momento. VNews, la agencia del grupo Antena 3, lo ha conseguido en menos de un mes trasladando toda su operativa desde la Ciudad de la Imagen de Madrid a la sede principal del grupo en San Sebastián de los Reyes (Madrid). Nueve equipos de edición Avid, un servidor Editshare de 4 TB, cuatro ingestas Capture Box, tres servidores de distribución Airbox y dos de transcodificación Canopus, son algunos de los equipamientos que los departamentos de ingeniería de Antena 3, I3 y VNews han conseguido trasladar sin interrumpir ni por una sola hora los servicios de distribución de la agencia.
Gracias a este traslado ya finalizado en su totalidad, VNews producirá a corto y medio plazo mejoras editoriales, organizativas, tecnológicas y estratégicas, manteniendo al mismo tiempo la independencia empresarial que ha caracterizado a la agencia desde sus inicios en cuanto al establecimiento de acuerdos de aprovisionamiento de contenidos para televisión, Internet y nuevos medios digitales de España e Internacionales.
Distribución IP
El proceso de traslado físico ha coincidido con el inicio de la distribución a través de redes IP en FTP de su producción con una media de 70 clips de actualidad informativa de todo tipo de temática, tanto en bruto como en videonoticias locutadas.
Esto se lleva a cabo mediante la interacción de tres herramientas: la plataforma www.vnews.es, que gestiona descargas ocasionales o paquetes mensuales de todo tipo de medios audiovisuales; el blog www.videonoticias.es , que suministra previsiones, minutados y visor de vídeos en abierto; y un servicio de contribución vía IP / FTP de altas prestaciones capaz de hacer llegar a los clientes los contenidos antes, con mejor calidad y con disponibilidad on-line permanente durante siete días. Para llevar a cabo esta distribución VNews ha confiado en la tecnología de streaming de Flumotion.
Nuevos acuerdos con TVs de ámbito nacional, autonómico, local, redes internacionales, medios de Internet, canales IPTV y otros soportes de información audiovisual permiten a VNEWS encarar 2010 sólidamente consolidada como la referencia de calidad e innovación tecnológica en la recopilación y distribución de noticias audiovisuales.

Did you like this article?
Subscribe to our RSS feed and you will not miss anything.
Other articles on Antenna 3, Flumotion,

VNews
Otros artículos relacionados