Radio Free Europe relies for its new headquarters on Panasonic P2 HD
Adalid de la libertad durante los difíciles años del comunismo y la guerra fría, Radio Free Europe se ha convertido en un broadcaster que desde Praga intenta llevar un mensaje democratizador a una veintena de países con régimenes totalitarios. La tecnología P2 HD de Panasonic se ha convertido en su mejor alidada.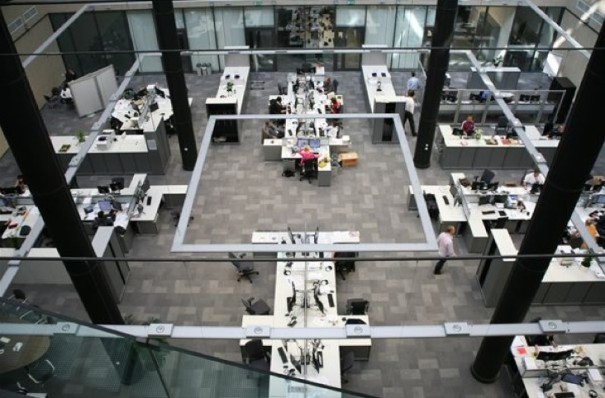 En los tiempos comunistas, Radio Free Europe era el único medio del que disponía la gente para informarse de lo que ocurría en Europa y en el mundo. En los primeros días de la revolución de diciembre de 1989, Radio Free Europe fue el único medio de comunicación que transmitía desde el principio a toda Europa los acontecimientos que iban a provocar la caída del régimen. Radio Free Europe (RFE) fue impulsada en su día por iniciativa del Congreso de Estados Unidos, con el fin de contribuir a la caída de los regímenes comunistas de Europa central y del este. La CIA y el Congreso se encargaban de su financiación, hasta 1971, cuando éste último se convirtió en el único socio capitalista.
Los programas destinados a Rumanía, lanzados en 1951, dejaron de ser emitidos en agosto de 2008. Sin embargo, pese a la caída del comunismo, Radio Free Europe no ha apagado su voz y en la actualidad mantiene en radio y televisión una completa programación en varios idiomas dirigida a una veintena de países, desde el mar báltico hasta el mar negro, desde Rusia hasta Asia Central y hasta el Golfo Pérsico…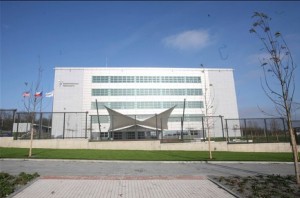 Ahora, Radio Free Europe ha inaugurado unas nuevas instalaciones en Praga desde continúa emitiendo su programación de radio y televisión dirigida a una veintena de países, y a todo el mundo a través de la web, en los que la palabra libertad aún carece de sentido. La dirección técnica de Radio Free Europa ha optado por adquirir numeroso equipamiento P2 HD de Panasonic. Basándose en su experiencia anterior en equipos P2, Radio Free Europa ha adquirido varias cámaras AG-HPX500E y AG-HMC151 AVCHD y todo un completo equipamiento de estudio basado como el grabador P2 HPS1500.
La principal ventaja de la línea profesional Panasonic P2 HD es su fiabilidad y su resistencia, incluso en las condiciones difíciles. Es posible capturar y almacenar vídeo de alta definición sin riesgo de desgaste mecánico, característico de la cinta, disco duro o los sistemas basados en discos ópticos. Además de eso, la línea de cámaras AVCHD de Panasonic aporta las ventajas de la grabación en MPEG-4 de grabación.
En una operativa compleja como la que suele llevar a cabo Radio Free Europe, el almacenamiento sobre tarjetas SD/SDHC permite trabajar de forma rápida y sencilla con una alta fiabilidad y resistencia contra golpes, vibraciones y temperaturas extremas.
Los principales beneficios son el ahorro en los costes de mantenimiento, mayor ciclo de vida operativo y acceso inmediato a las grabaciones de vídeo. El formato de grabación es universal y compatible con todos los formatos de vídeo utilizados actualmente.

Did you like this article?
Subscribe to our RSS feed and you will not miss anything.
Other articles on AG-HMC151, AG-HPX500, HPS1500, P2HD, Panasonic
Otros artículos relacionados