Harris makes its punctuated Infocast solutions for digital signage alternatives
Harris ha mostrado en ISE 2010 sus últimas propuestas para señalización digital que buscan proporcionar una experiencia mejorada al cliente de negocios y máximo retorno de la inversión. El sistema InfoCaster y Punctuate se encuentran en la base del sistema de Harris para redes de digital signage de cualquier tamaño y número de pantallas.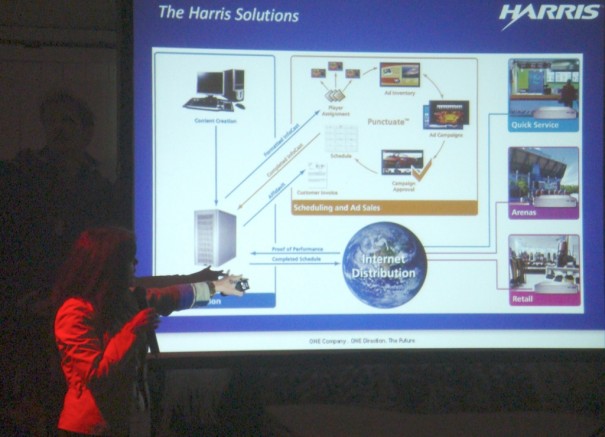 Harris ha aprovechado su paso por Integrated Systems Europe, ISE'10, para presentar su propuesta para digital signage con un concepto que va más allá de pantallas en la vía pública ya que se apoya también en la IPTV y móvil para lograr una mayor optimización de los ingresos.
Brian Cabeceiras, vicepresidente de marketing estratégico y tecnología en Harris Broadcast Communications, comentó durante el primer evento que Harris organizaba para la prensa en un ISE que su empresa "continúa revolucionando la forma en la que poner marcha sus redes de señalización digital, ya sean grandes o pequeñas. La señalización digital es una forma inequívoca para mejorar la experiencia del cliente y maximizar el retorno de la inversión en un negocio".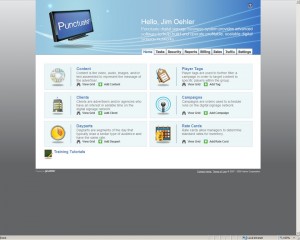 Dos de los pilares en los que se basa la propuesta de Harris son la solución gráfica InfoCaster y el sistema de gestión publicitaria Punctuate. Ahora, los clientes de Harris pueden elegir entre tres plataformas de hardware que van desde la más sencilla basada en un DS500, con una única salida HDMI, hasta el DS1100 con salidas DVI duales y 2RU o el DS4100 para cuatro canales de salida.
Además, las nuevas características de software para el sistema InfoCaster se adaptan a la perfección a mercados como espacios para eventos en vivo o transporte con soporte para playout de media sobre plataformas IPTV o tv móvil gracias a la integración de soluciones como Harris MPH. Otras posibilidades a nivel de software permiten sincronizar audio y vídeo, reformatear contenidos o crear vistosas transiciones.
Con respecto al software Punctuate, está especialmente diseñado para optimizar y targetizar contenidos a través de toda la red digital aunque ésta cuente con miles de pantallas. Punctuate permite personalizar la emisión conforme lo requiera cada campaña ofreciendo continuos reportes sobre el envío de la misma.
Cabeceiras comentó en ISE'10 que "la combinación de Harris InfoCaster y Punctuate permite a las empresas aprovechar el contenido de forma atractiva, rentable, y escalable en redes de señalización digital, propiciando así nuevas oportunidades para generar ingresos".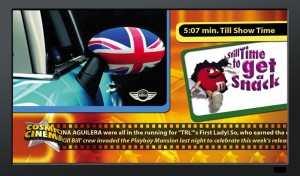 Control
En otros ámbitos de aplicación, en el stand de Harris pudo verse también su solución para control y monitorización Predator II-GX que permite la expansión de las entradas fuente para satisfacer las necesidades crecientes de monitorización. También ofrece tarjetas opcionales de computación gráfica de entrada, permitiendo monitorizar fuentes DVI o VGA con un control totalmente flexible.
Esta solución es especialmente útil en entornos AV donde los clientes quieren ver fuentes de vídeo y equipos juntos pudiendo agregar tarjetas adicionales para expandir paulatinamente el sistema.

Did you like this article?
Subscribe to our RSS feed and you will not miss anything.
Other articles on Harris,

InfoCaster

,

Punctuate
Otros artículos relacionados