' Cell 211′, a montage of Final Cut, Goya
Mapa Pastor no se creía anoche que hace unos años estaba de meritoria en La Comunidad y ahora recogía un Goya al mejor montaje por 'Celda 211′. La película rodada en RED One, se montó en Final Cut, volcando el material Apple ProRes 422 para terminar en un Lustre en FotoFilm.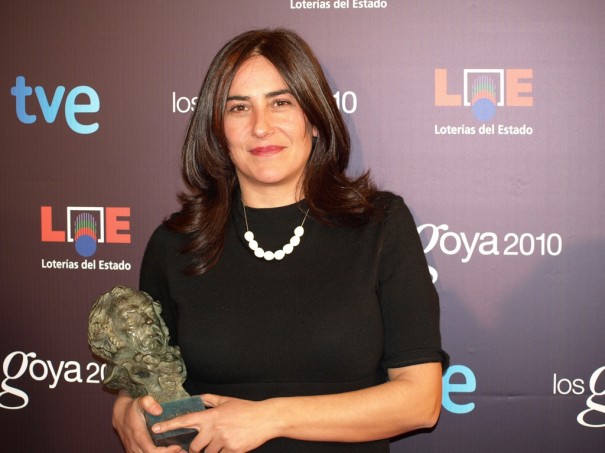 Mapa Pastor comenzó de la mano de Álex de la Iglesia como meritoria en La Comunidad, anoche, años más tarde, la Academia presidida por quien le dio entonces una oportunidad le otorgaba el Goya al mejor montaje reconociendo su labor en Celda 211. El montaje se llevó a cabo en la propia Morena Film sobre un Final Cut alterando día a día en plan de trabajo porque, según la montadora, "el ritmo de la película, a veces se marcaba sobre la marcha por prespuesto, tiempo… y una acción tan trepidante y alocada que a veces montaba sin sonido para no volverme loca con las voces…"
Inicialmente, y mientras Daniel Monzón concluía el rodaje, Mapa Pastor montaba sola acompañándola posteriormente el propio director con el que le une una larga amistad: "yo trabajaba en publicidad y postproducción en tv, y nos conocimos montando un corto suyo… al año yo entré en La Comunidad como meritoria y él estaba a punto de rodar. Fue una conexión total".
Celda 211 se rodó en RED One, trabajando con el material en Apple ProRES 422 que, según la montadora comentó a Panorama Audiovisual, "funciona con el Final a la perfección sin tener ningún problema. Trabajar con material RED no ha supuesto un problema aunque era un poco más laborioso, por tiempo, para el ayudante". La pospo sí ha sido un poco más laboriosa, llevándose a cabo en Lustre en FotoFilm".

Did you like this article?
Subscribe to our RSS feed and you will not miss anything.
Other articles on
Film Academy
,
Apple
,
Autodesk
,
Final Cut
,
FotoFilm Madrid
,
Lustre
,
Morena Films
,
NETWORK