Antenna 3 - La Sexta: fusion buy Yes, no
Las negociaciones para cerrar un acuerdo entre Antena 3 y La Sexta, es decir entre Planeta y Mediapro, se habrían ralentizado en las últimas semanas. Pese a la máxima discreción y la sucesión de reuniones al más alto nivel, la negociación parece atascada ante la negativa de LaSexta de ser fagocitada por Antena 3. La única vía abierta sería una fusión en toda regla y no una compra al estilo Telecinco-Cuatro.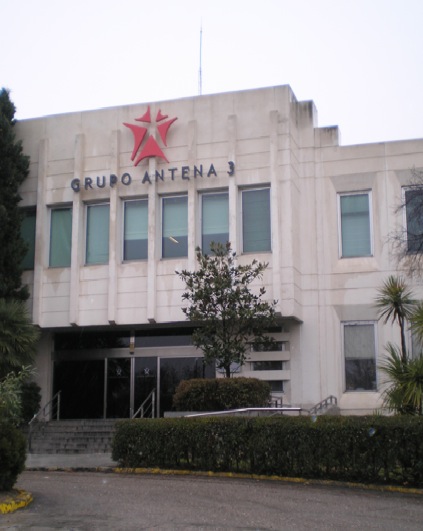 Aunque en las últimas semanas se habrían sucedido numerosas reuniones al más alto nivel entre José Manuel Lara, presidente de Planeta y del Grupo Antena 3, y José Miguel Contreras, consejero delegado de LaSexta, las posibilidades de acuerdo parecen haberse ralentizado. Pese a la máxima discreción que rodea desde primer momento esta negociación, ha transcendido que el principal escollo se encuenta en la posición de la cadena liderada por Mediapro que no estaría dispuesta a cerrar una operación de compra o absorción, sino una fusión en toda regla con voz y voto y fuerte peso en la gestión de programación y contenidos.
No cabe duda de que ambas cadenas tienen prisa por culminar esta fusión. Por una parte, la operación Telecinco-Cuatro ha dejado a Antena 3 en una posición de desventaja competitiva. La pesada estructura de Antena 3 está pensada para liderar o coliderar audiencias, por lo que el refuerzo que para Telecinco ha supuesto la anexión de Cuatro y la caída en picado de la cuota de pantalla que está suponiendo la TDT (y que se agravará a partir de abril), obligarían a Antena 3 a mover ficha. Por su parte, LaSexta cuenta con cerrar la operación para reflotar su posición en el mercado a la par que da salida multiplataforma al ingente portfolio de derechos deportivos que administra.
Desde el punto de vista financiero, LaSexta necesita músculo financiero mientras que Antena 3, aunque ganará menos que en el ejercicio anterior, declararía unos 70 millones de beneficios. Es precisamente esta cuestión la que la cadena de Planeta argumenta para no precipitarse en la operación de compra-fusión.
Por otra parte, la operación cerrada entre Mediaset y Sogecable con la entrada de Telecinco en el negocio de la televisión de pago a través de Digital+ y los planes para poner en marcha una plataforma de pago en TDT, obligaría a un entendimiento entre Mediapro y Planeta si quieren explotar sus contenidos premium a través de TDT.
Por último, hay una cuestión de estructuras muy dispar. Mientras que Antena 3, con más de un millar de profesionales está 'diseñada' para ser líder, LaSexta, con apenas 120 profesionales, podría resistir si una vez producido el apagón se mantuviese en un share de entre 6-8%.

Did you like this article?
Subscribe to our RSS feed and you will not miss anything.
Other articles on Antenna 3, LaSexta
Otros artículos relacionados