New riflescopes OLED Sony professional cameras
Using the same monitor PVM-740, new viewers panel OLED for professional cameras, thanks to Super Top Emission of Sony technology, offer high levels of contrast and brightness. Next to the OLED, Sony also introduces two 5 '' for standard and high definition LCD models.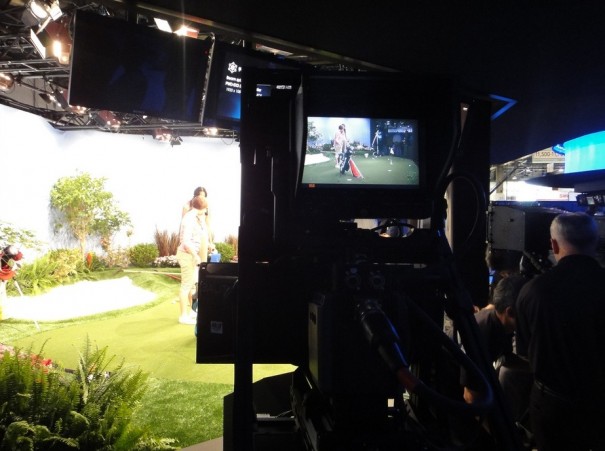 Sony está introduciendo cuatro visores nuevos que entregan altos niveles de exactitud y reproducción a los profesionales que trabajan en producción. Los nuevos visores incluyen dos versiones de un modelo OLED de 7,4" (188 mm), el HDVF-EL70, para cámaras de estudio, y el HDVF-EL75, para cámaras portátiles. Sony ha presentado también dos modelos LCD de 5" (127 mm), el HDVF-C550W de alta definición y el DXF-C50W de definición estándar.
Los nuevos visores OLED usan el mismo panel del video monitor profesional Sony PVM-740, también introducido en NAB 2010. El panel OLED, combinado con la tecnología Super Top Emission de Sony, entrega niveles más altos de contraste y brillo. Además, los visores incorporan un mecanismo de "brazo flexible" que da versatilidad a la posición del visor, y una gama de funciones auxiliares de enfoque.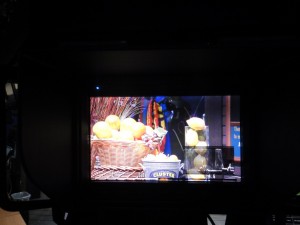 En cuanto a los visores LCD de 5" son pequeños y livianos, para sistemas compactos de cámara, con un ángulo de visión más amplio, una zona de representación más grande y un nivel de consumo de energía menor que el de los modelos anteriores.
Tanto los OLED como los LCD HD de 5" están diseñados para muchas cámaras y camcorders profesionales de alta definición de Sony, entre ellos los F23 y F35, así como los camcorders ópticos XDCAM HD422 y los camcorders HDCAM, la serie HDC-1500/1000/1550/1400/1450 y la serie HDC-R de cámaras multiformato de estudio y exteriores, las supercámaras lentas HDC-3300 y HDC-3300R, y las cámaras HSC-300 y HXC-100 HD/SD de estudio y exteriores.
El nuevo visor LCD SD de 5" es utilizable con las series DXC y DSR, así como con las cámaras XDCAM y XDCAM EX. Los nuevos visores de 5" estarán en el mercado en mayo, mientras que los visores OLED de 7,4" saldrán a finales de año.
Did you like this article?
Subscribe to our RSS feed and you will not miss anything.
Other articles on HDCAM, monitors, NAB, PVM-740, Sony, XDCAM, XDCAM EX
Otros artículos relacionados