QVC chooses Enterprise sQ for his new Italian teleshopping channel
Para su expansión en Italia, QVC selecciona los servidores de Quantel por su velocidad y agilidad, integrándolos en su nuevo centro de producción y emisión de Milán. El sistema que permitirá almacenar 400 horas en DVCPRO 100 HD se completará con dos sistemas de acabado eQ con QColor.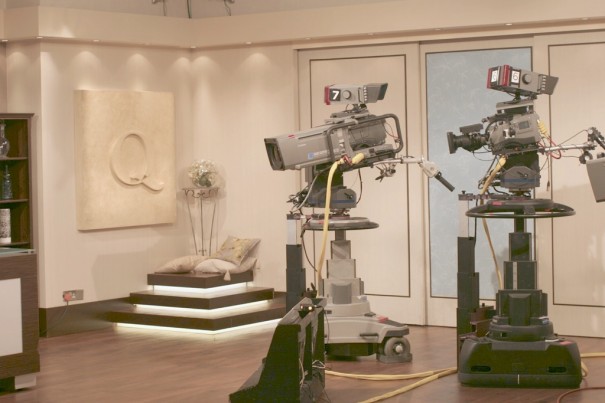 La gran multinacional de los canales de televenta QVC ha escogido a Quantel para su nuevo centro de emisión y producción ubicado en Milán desde el que dará servicio a sus nuevos canales en Italia. QVS ha confiado así en la tecnología de los servidores Enterprise sQ integrados completamente con la solución de automatización y gestión de media QSAAM desarrollada en la filial de QVS en Japón. La integración está en manos de TSL, empresa que está preconfigurado y testando todo el sistema en sus oficinas del Reino Unido antes de su traslado en octubre próximo a las nuevas instalaciones de QVC.
Los servidores sQ, como corazón del sistema, permitirán almacenar hasta 400 horas en DVCPRO HD 100 HD, y darán soporte a once Quantel sQ Cut y sQ Edit así como a dos soluciones para acabado eQ con QColor para gradación de color en postproducción avanzada. Dos editores Final Cut Pro se integrarán totalmente también en el flujo de trabajo la instalación.
El sistema se configurará en tres zonas, asegurando una total redundancia en la operación diaria 24/7, así como el previsible incremento de trabajo en el flujo atendiendo a posibles cambios futuros. La librería Quantum library pondrá a disposición de los usuarios todo el material para su rápido reformateado sacando el máximo partido a la tecnología de archivo inteligente de Quantel.
QVC Italia es la tercera filial de la multinacional, tras Japón y Reino Unido, que contará con la tecnología de Quantel. John O'Neill, vicepresidente de ingeniería de QVC ha señalado que "una de las claves del éxito de nuestro negocio radica en trabajar con suma rapidez, con eficacia y de manera ordenada. La tecnología Enterprise sQ ya ha demostrado ser capaz de ofrecer velocidad, rendimiento y agilidad en el flujo de trabajo como hemos visto en la operativa de QVC en Japón y Reino Unido, constituyéndose en la elección natural para la empresa nueva italiana pues no encontramos en el mercado nada que quede a la altura de su rendimiento".
Una vez se inicien las emisiones en QVC Italia en octubre próximo, la primera plataforma en la que se distribuirá será en la TDT de Telecom Italia que actualmente ronda los ocho millones de espectadores.

Did you like this article?
Subscribe to our RSS feed and you will not miss anything.
Other articles on Quantel,

QVC
Otros artículos relacionados