QVC chooses Enterprise sQ for his new Italian teleshopping channel
For its expansion in Italy, QVC selected servers Quantel for speed and agility, integrating them into its new production and emission of Milan. The system to store 400 hours of DVCPRO HD 100 will be completed with two eQ finishing systems QColor.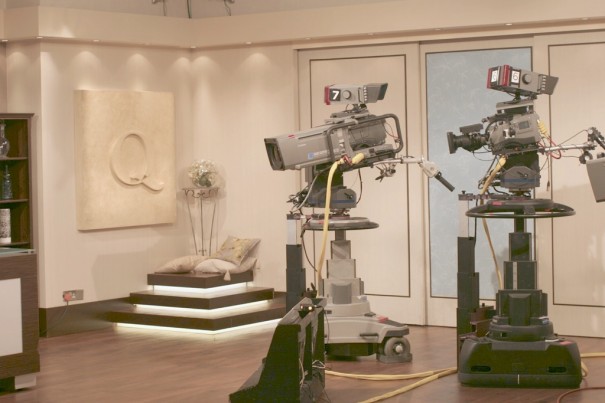 The large multinational teleshopping channel QVC has chosen Quantel for its new broadcasting and production center located in Milan from which he will serve his new channels in Italy.
The sQ servers, such as heart of the system, allow you to store up to 400 hours of DVCPRO HD 100 HD, and will support Quantel sQ eleven Cut and sQ Edit and two solutions for eQ finishing QColor for advanced color grading in post production.
The system will be configured into three zones, ensuring full redundancy in the daily operation 24/7, as well as the expected increase in the flow of work in accordance with any future changes.
QVC Italia es la tercera filial de la multinacional, tras Japón y Reino Unido, que contará con la tecnología de Quantel. John O'Neill, vicepresidente de ingeniería de QVC ha señalado que "una de las claves del éxito de nuestro negocio radica en trabajar con suma rapidez, con eficacia y de manera ordenada. La tecnología Enterprise sQ ya ha demostrado ser capaz de ofrecer velocidad, rendimiento y agilidad en el flujo de trabajo como hemos visto en la operativa de QVC en Japón y Reino Unido, constituyéndose en la elección natural para la empresa nueva italiana pues no encontramos en el mercado nada que quede a la altura de su rendimiento".
Una vez se inicien las emisiones en QVC Italia en octubre próximo, la primera plataforma en la que se distribuirá será en la TDT de Telecom Italia que actualmente ronda los ocho millones de espectadores.

Did you like this article?
Subscribe to our RSS feed and you will not miss anything.
Other articles on Quantel,

QVC
Otros artículos relacionados