Sony reinforces its commitment to the 4K at Cinema Expo
En Cinema Expo 2010, Sony Profesional ha emitido por primera vez su nuevo tráiler del logo Cine Digital, presentando la categoría de marca Sony para el público de todo el mundo, por supuesto en 4K, antes de las películas principales. En esta feria también se ha anunciado que Sony proporcionará soluciones de proyección digital en 4K a los cines AMC de Birmingham y Manchester (Reino Unido).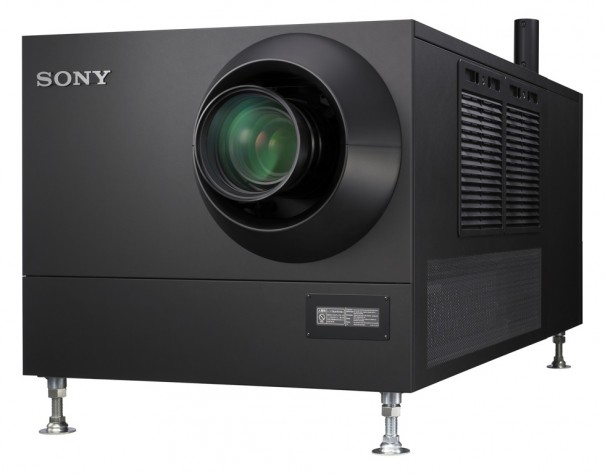 A partir de antes del comienzo de las películas, los cines dotados con tecnología 4K de Sony proyectará un nuevo tráiler del logo Cine Digital 4K. La demanda de la industria de 4K ha aumentado entre las empresas cinematográficas incluyendo Sony Pictures y Warner Brothers que apuestan por reproducir sus películas con el máximo nivel de resolución posible según lo estipulado por los estándares de cine digital internacionales.
Los próximos estrenos en 4K incluyen, entre otras películas, Karate Kid, Salt y Eat, Pray, Love de Sony Pictures y la película de acción y ciencia ficción Inception de Warner Bros.
Al ser el único fabricante en comercializar proyectores de cine digital con resolución 4K, Sony Profesional suministra soluciones completas que proporcionan a los espectadores una experiencia visual superior. El sistema de proyección 4K utilizado en los cines está compuesto del proyector Digital Cinema SRX-R320 de Sony basado en la tecnología SXRD, el LMT-300 Media Block y el software de Sistema de Gestión de Pantalla LSM-100.
Sony Profesional ha expuesto también en Cinema Expo la más reciente línea de productos de cine digital, incluyendo el STM-100 Theater Management System y el monitorado remoto CineWatch, y también soluciones de comunicación digital de la gama Ziris que lleva la calidad de los monitores para vestíbulos de cine a otro nivel.
AMC se pasa al digital con Sony

Sony Profesional ha firmado recientemente un acuerdo para proporcionar sistemas de proyección de cine digital en 4K a AMC Entertainment Inc. en el Reino Unido. AMC es una de las empresas líderes con 380 cines aproximadamente en todo el mundo. El acuerdo con Sony es proporcionar proyectores 4K en las ubicaciones principales de AMC en Reino Unido: Birmingham y Manchester.

AMC opera actualmente en dos ubicaciones en el Reino Unido, Broadway Plaza 12 en Birmingham y Great Northern 16 en Manchester. El acuerdo británico es producto del éxito del acuerdo con AMC Estados Unidos y Canadá vía DCIP (una acción conjunta por igual entre los líderes de la industria AMC, Cinemark Holdings, Inc. y Regal Entertainment Group). Se espera que la implementación del sistema de proyección 4K en el Reino Unido termine en otoño de 2010.

"Nuestro acuerdo con Sony es un excelente ejemplo de nuestro compromiso con la migración de la industria a la plataforma digital. El cine digital proporciona un nuevo mundo de flexibilidad de programación y oportunidades para los cines," afirma Mark McDonald, Executive Vice President, Global Development, AMC. "Los sistemas de proyección 4K de Sony nos permiten ofrecer una mejor experiencia de ocio a nuestro público."

Dave Cowlishaw, Business Development Manager de Sony Profesional en Europa comenta, "a medida que los estudios van produciendo mayor número de películas en 4K, los cines de todo el mundo buscan ofrecer esa misma resolución a su audiencia. AMC ha elegido el sistema de proyección 4K de Sony para proporcionar el mayor estándar de experiencia cinematográfica a su público, poniéndose así a la vanguardia de la industria. Nos enorgullece esta nueva asociación que permite llevar nuestra avanzada proyección en 4K a audiencias en dos de las ciudades más grandes de Reino Unido."

Con sede en Kansas City (EE.UU.) AMC Entertainment es una empresa líder en exhibición y entretenimiento en salas de cine. Con una experiencia en la industria que se remonta a 1920, la empresa cuenta en la actualidad con millones de clientes en 380 cines y 5.325 salas ubicadas en cinco países.

La solución de proyección en resolución 4K usada en los cines AMC está constituida por un proyector de cine digital SRX-R320, LMT-300 Media Block y será controlada por el sistema de gestión de cines de Sony (Sony's Theatre Management).
Did you like this article?
Subscribe to our RSS feed and you will not miss anything.
Other articles on AMC,

Cinema Expo

, Sony, Sony Pictures, Warner Bros.
Otros artículos relacionados