Strong presence of Panasonic at IBC
Panasonic presented in Amsterdam next-generation cameras, 3D production, workflow and file-based digital signage solutions. He also held a series of workshops on 3D throughout the show where visitors can try their 3D solutions in person, from capture to post.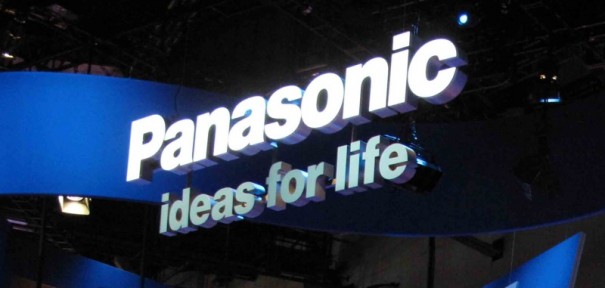 Panasonic has announced that it will focus its presence in the edition of this year's IBC in Amsterdam on four key technologies as part of its renewed commitment to the event.
Catchment
With presence in the IBC Production Village and its stand, both in Hall 11, Panasonic will use the IBC for the global launch of the AG-AF101 4/3 ", the first professional micro 4/3 camera" optimized
These three cameras, first announced in April 2010 during the last edition of the NAB, will be used to demonstrate the flexibility of Panasonic solutions for imaging workflow IT, 3D and HD. Thus, Panasonic will focus on how technology can help industry professionals to take advantage of the IT revolution in the field of broadcast, maximizing production efficiency and maintaining high quality standards.
3D and HD
About shows broadcast production Panasonic, Jerome Berrard, director of Panasonic AVSE (AV Systems Europe) has recognized that "bring a lot to the event this year and thus seek to make the production of 3D content, HD recording and flow
Besides showcasing their new products, Panasonic will hold a series of workshops on 3D throughout the fair.
Panasonic también expondrá durante la IBC sus últimas pantallas profesionales, cuya línea de producto incluirá la nueva pantalla profesional de gran formato de 152", la pantalla de plasma full HD más grande del mundo, y modelos de su serie VX de pantallas 3D de gran formato, que se lanzarán a final de año. Los plasmas full HD 3D de 85" y 103", con tecnología Frame Sequential, ejemplifican los últimos avances de Panasonic en tecnología de plasma, que permiten la reproducción de manera precisa y con alta calidad de fuentes de vídeo en 3D. Esto crea la experiencia de inmersión que demandan los mercados clave de esta categoría de producto (museos, cine en casa y visualización).
David Martín, director general de marketing de Panasonic Professional Visual Displays Europe (PVDE), comenta que "el IBC nos brinda la oportunidad perfecta para mostrar las características de nuestros plasmas a la industria. Somos conocidos por desarrollar dispositivos de gran formato fiables y de un efecto impactante que dan respuesta a un amplio rango de necesidades del mercado. Nuestra fuerte presencia en señalización digital este en la feria nos ayudará a reforzar nuestra posición como claros líderes del mercado".

Did you like this article?
Subscribe to our RSS feed and you will not miss anything.
Other articles on 3D, AG-AF101, AG-HMC81, IBC, Panasonic
Otros artículos relacionados