Chicho Ibáñez Serrador, National Television Award
El veterano realizador ha sido galardonado, junto a la miniserie dirigida por Silvia Quer y producida por Alea Films para TVE '23-F: el día más difícil del Rey', con el Premio Nacional de Televisión que, por segundo año consecutivo, concede el Ministerio de Cultura.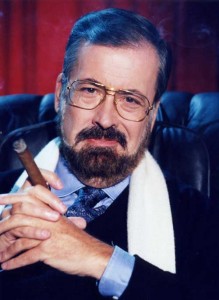 The miniseries 23-F, El día más difícil del Rey y Chicho Ibañez Serrador han sido galardonados ex-aequo con el Premio Nacional de Televisión correspondiente a 2010. El jurado ha querido destacar "la gran calidad de la obra de ficción 23-F, El día más difícil del Rey, capaz de recrear acontecimientos históricos con alto nivel de exigencia y amplia aceptación de la audiencia, así como la trayectoria profesional de Narciso Ibañez Serrador de excepcional relevancia como creador de un lenguaje televisivo permanente".
El Premio Nacional de Televisión, convocado por segundo año, se concede anualmente y cuenta con una dotación de 30.000 euros.
Los dos episodios de la miniserie de televisión 23-F, El día más difícil del Rey, producida por Alea Docs & Films para TVE y TVC, y se emitieron el 10 y el 12 de febrero de 2009.
Chicho, un maestro de la pequeña pantalla
Narciso Ibañez Serrador (1935, Montevideo, Uruguay) debutó como actor en 1951 con un pequeño papel en Filomena Maturano. Ha escrito novelas radiofónicas y en 1957 estrenó su primera comedia, Obsesión, bajo el pseudónimo Luis Peñafiel. En 1963 estrenó la obra teatral Aprobado en Inocencia e inició en TVE una prolífica etapa de producciones: Estudio 3, Mañana puede ser verdad, La Historia de Saint Michel, Historias para no dormir,… Se inició como director cinematográfico con la película La Residencia, estrenando posteriormente ¿Quién puede matar a un niño? (1976). En 1974 es nombrado director de programas de Televisión Española. En 1990, después de varias etapas televisivas de su programa Un, Dos, Tres… responda otra vez, estrenó simultáneamente los programas Waku-Waku and Hablemos de Sexo. En 2001 regresó a la escena teatral como autor, director y actor al reponer su comedia Aprobado en castidad. En 2002 se estrenó en el Teatro Español su obra El Águila y la Niebla, por la que obtuvo el Premio Lope de Vega.
Jury
El jurado ha estado integrado por Santos Castro, director general de Política e Industrias Culturales; Faustino Díaz Fortuny, subdirector general de Promoción de Industrias Culturales; Carlos Cuadros, director general del Instituto de Cinematografía y las Artes Audiovisuales; Lolo Rico Oliver, guionista y escritora; Manuel Campo Vidal, presidente de la Academia de Televisión; Carmen Caffarel, directora del Instituto Cervantes; Alicia Gómez Montano, directora de Weekly report y programas informativos no diarios de RTVE; Miguel Ángel Bernabeau, presidente del Grupo Ganga Producciones, en representación del premiado en la anterior convocatoria (Cuéntame cómo paso), y Daniel Espín, director del gabinete de la ministra de Cultura.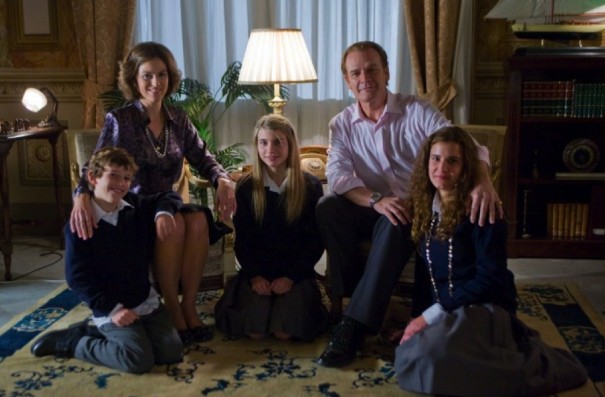 Did you like this article?
Subscribe to our RSS feed and you will not miss anything.
Other articles on Alea Films, Awards, RTVE
Otros artículos relacionados