Panasonic Spain brings its Visual Experience Roadshow
Barcelona y Madrid serán las ciudades que acogerán este evento organizado por Panasonic los días 8 y 10 de mayo, respectivamente, en el que mostrará sus últimas pantallas y proyectores, entre otras soluciones.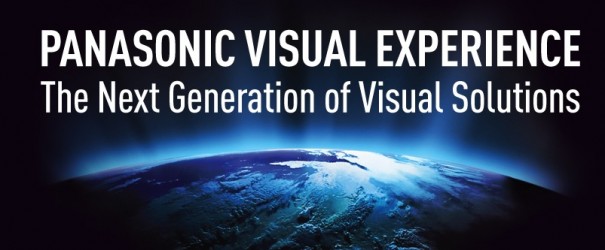 Panasonic System Communications Company Europe (PSCEU) ha anunciado las fechas de su primer roadshow europeo, con paradas en Barcelona y Madrid los días 8 y 10 de mayo respectivamente. El roadshow mostrará una amplia gama de productos de la compañía, que abarca desde proyectores y pantallas profesionales hasta pizarras interactivas, y supondrá una oportunidad única para los colaboradores y usuarios finales que quieran probar, de primera mano, las últimas soluciones de Panasonic. Con parada en ocho ciudades europeas durante la primavera, la primera etapa del tour tiene lugar entre el 11 de abril y el 7 de junio, partiendo de Estocolmo y terminando en Copenhague.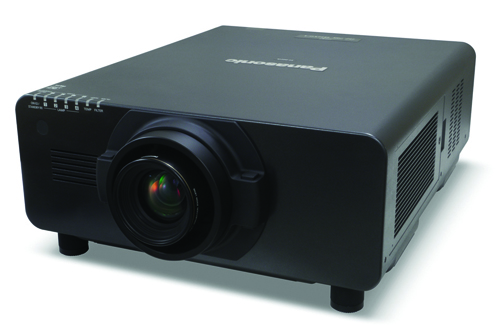 El Visual Experience Roadshow de Panasonic mostrará la ampliada línea de proyectores, entre los que se encuentra el DZ21K, el proyector de 20.000 lúmenes más compacto y ligero del mercado y su nueva serie Premium EX de 16K y 12K, caracterizada principalmente por su alta luminosidad y coste asequible. Para aplicaciones de instalación fija, Panasonic presentará el DZ770 y sus nuevas series EZ, EW y EX para un uso flexible y ecológico. En el apartado de portátiles, se mostrarán las nuevas series VW y VX además de las series asequibles LW y LX. Entre su colección destacan también los proyectores de lente corta y ultra corta TW231R y CW230, que se complementan con las nuevas pizarras UB-T580 y UB-T580.
En cuanto a monitores, Panasonic presentará sus nuevos modelos LCD, LF25 y LF30, de 500 Cd y 700 Cd de luminosidad respectivamente y compatibles con SLOT 2.0, además mostrará la serie LFP para señalización en exteriores, con tecnología transflectiva y que ofrece hasta 1.000 Cd. En cuanto a tecnología de plasma, se mostrará la serie BT300 para aplicaciones de broadcast y de post-producción, la nueva serie PF y el monitor 3D Full HD de 85". Durante los últimos meses, Panasonic ha renovado varias de sus áreas del servicio de atención al cliente y compartirá sus avances en iniciativas ecológicas a través del programa de compensación de emisiones y las credenciales ecológicas.
Jan Markus Jahn, director general de Marketing de Visual Systems Solutions de Panasonic Europe, ha destacado que "nos hemos centrado en mostrar nuestros productos de tal forma que los usuarios finales y colaboradores puedan ver los beneficios que suponen para sus negocios. Desde soluciones para presentaciones corporativas y alquiler, hasta digital signage en gran formato y soluciones educativas básicas, ahora tenemos los productos y servicios para hacer la vida más fácil a nuestros clientes. Este tour europeo es una oportunidad para nuestros clientes de ver las innovaciones que hemos realizado y entender hacia dónde dirigimos el negocio de Panasonic Visual Solutions, tanto para ellos como clientes como para la industria".
Experience Roadshow Panasonic

BARCELONA

Martes, 8 de mayo de 2012
De 15 a 19 horas
Lugar: Plató Entijuana (Padilla 242, Bajos 1ª -ver mapa-)

MADRID

Jueves, 10 de mayo de 2012
De 15 a 19 horas
Lugar: Plató Cenital (C/ Santa Hortensia, 16 -ver mapa-)

Más información, registro e inscripciones here.
Did you like this article?
Subscribe to our RSS feed and you will not miss anything.
Other articles on Panasonic
Otros artículos relacionados