RTV Slovenia chooses Enterprise sQ for the production of news and sports
El broadcaster ​​estatal esloveno selecciona la solución de Quantel por su rapidez para salir al aire y su facilidad de uso.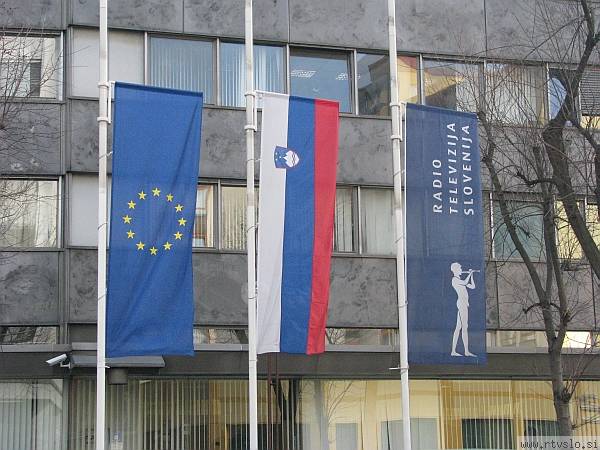 RTV Eslovenia ha elegido la tecnología Quantel sQ en su centro de producción para manejar todos sus informativos, magazines, clips de estudio y deportes. El sistema, seleccionados tras un riguroso proceso de licitación, se ha ordenado a través del socio de Quantel, O-Video, distribuidor de soluciones e integrador de sistemas.
El sistema de RTV estará constituido en torno a cuatro servidores Quantel sQ, con un total de más de 3.000 horas de almacenamiento de media utilizando compresión HD MPEG4 AVCI. El sistema soporta más de 120 puestos de periodistas y productores con editores de escritorio sQ Cut, junto con 19 Qube y editores sQ Edit. Mission de Quantel se encargará de la gestión de media y de la ingesta mientras que el playout estará en manos de sQ Play.
El sistema también incorporará la revolucionaria solución de Quantel QTube que permite instaurar un flujo de trabajo en cualquier lugar del mundo, permitiendo a los equipos de producción de campo editar sus piezas con su propio material y con el alojado en la central mediante una conexión estándar de Internet.
Matjaz Fajdiga, director técnico de RTV Eslovenia, se ha mostrado encantado de "otorgar este contrato a O-Video para desplegar toda la infraestructura Quantel Enterprise sQ. El rendimiento rápido y potente que ofrece la tecnología de servidor sQ basada en frame único de vídeo, exclusivo de Quantel, combinado con la elegante y fácil de usar interfaz de edición mejorará considerablemente nuestra capacidad para crear y poner en el aire de forma rápida eficiente contenidos informativos y deportivos".
Ovi Preda, director general de O-Video, ha comentado que "ha sido un placer trabajar con el equipo de Quantel en esta oferta. Su enfoque profesional y consultivo me hacen tener plena confianza en que proporcionen a RTV Eslovenia una potente solución que cumplirá con sus necesidades actuales y futuras".
Martin Mulligan, director de ventas de Quantel, ha asegurado que "esta venta representa el mayor crecimiento de nuestra base de sistemas sQ instalada en Europa Central. Esperamos con interés trabajar con RTV Eslovenia y estoy seguro de que será una instalación rápida y sin contratiempos".

Did you like this article?
Subscribe to our RSS feed and you will not miss anything.
Other articles on

O-Video

, Quantel,

RTV Eslovenia
Otros artículos relacionados