Telecinco yesterday stood six points above Antena 3
Telecinco lideró ayer jueves 12 de noviembre con un share del 18,4% casi 6 puntos sobre Antena 3 (12,5%).
Big brother
se convirtió en el espacio más visto de las televisiones comerciales, con 3,2 millones de espectadores y un share del 23,4%.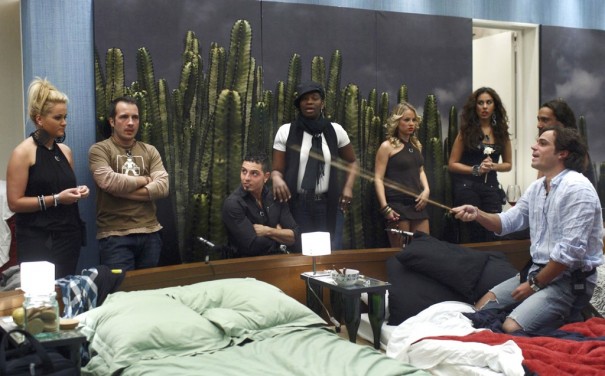 Telecinco se impuso ayer a todas las ofertas de sus competidores inmediatos, superando incluso a TVE 1 en su franja de emisión. Big brother se situó ayer en lo más alto del ranking de los espacios ofrecidos por las televisiones comerciales con una media de 3.255.000 espectadores y un 23,4% de cuota de pantalla, 13,2 puntos más que la serie Miénteme de Antena 3 (10,2% y 1.982.000). Además, triplicó a Médium de Cuatro (6,9% y 1.327.000), a la película Desaparecido en combate 3 de La Sexta (7% y 1.219.000) y fue lo más viso en su franja de emisión, superando incluso a TVE 1 (18,8%).
Big brother, que lideró el target comercial con un 27,1% de share, fue la opción preferida por los espectadores de 4 a 64 años, de todas las clases sociales y de los mercados autonómicos de Andalucía (28%), Cataluña (22,8%), Euskadi (25,7%), Galicia (25,6%), Canarias (31,1%), y Asturias (30%), otorgando a la cadena el mejor registro de prime time entre sus competidores (18,6%). El espacio más visto fue "Cuéntame cómo pasó" de TVE 1 (22,3% y 4.150.000).
A continuación, Gran Hermano: la casa en directo registró un 33,2% de share y 1.458.000 seguidores. Gracias a este resultado, Telecinco marcó un 29,3% de cuota de pantalla en late night, 17,7 puntos sobre Antena 3 (11,6%) y a gran distancia del resto de cadenas.

Did you like this article?
Subscribe to our RSS feed and you will not miss anything.
Other articles on Antenna 3, hearings, Four, LaSexta, Telecinco, TVE
Otros artículos relacionados