Telecinco yesterday stood six points above Antena 3
Telecinco led yesterday Thursday 12 November with a share of 18.4% almost 6 points on Antena 3 (12.5%). Big brother It became the space seen from the commercial broadcasters, with 3.2 million viewers and a share of 23.4%.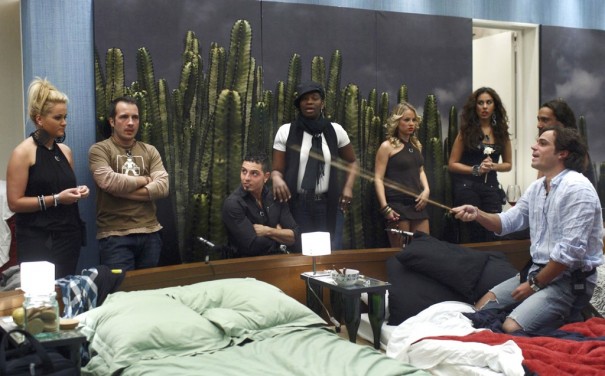 Telecinco yesterday beat all offers of competitors immediate, surpassing even TVE 1 on their strip of emission. Big brother it stood yesterday at the top of the ranking of the spaces offered by the commercial television with an average of 3.255.000 viewers and a 23.4% share of screen, 13.2 points more to the series Lie to me Antena 3 (10.2% and 1.982.000). In addition, tripled to Medium four (6.9% and 1.327.000), to the film Disappeared in combat 3 The sixth (7% and 1.219.000) and was the most viso on their strip of emission, surpassing even TVE 1 (18.8%).
Big brotherHe led the commercial target with a 27.1% share, was the preferred option for viewers from 4 to 64 years, all social classes and regional markets of Euskadi (25.7%), Galicia (25.6%), Andalusia (28%), Catalonia (22.8%), Canarias (31.1%) and Asturias (30%), giving the chain the best record in prime time among its competitors (18.6%). The most watched space was "Cuéntame Cómo pasó" TVE 1 (22.3% and 4.150.000).
Then, Big brother: live at the House It recorded a 33.2% share and 1.458.000 followers. Thanks to this result, Telecinco marked 29.3% share in late night, 17.7 points on Antena 3 (11.6%) and far away from other chains.

Did you like this article?
Subscribe to our RSS feed and you will not miss anything.
Other articles on Antenna 3, hearings, Four, LaSexta, Telecinco, TVE
Otros artículos relacionados