The Galician Audiovisual Cluster congratulates the group Filmax to overcome bankruptcy
El Clúster Audiovisual Galego (CLAG) felicita al Grupo Filmax por conseguir levantar el concurso de acreedores y asegurar su continuidad, tras conseguir que nueve bancos que representan el 59% del pasivo ordinario se adhieran al convenio presentado por la compañía y sus filiales.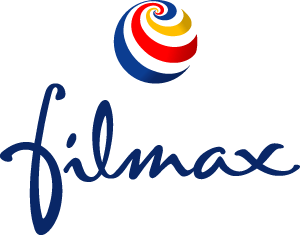 En unos días el juez dictará sentencia homologando el convenio, la administración concursal cesará en sus funciones y Filmax recuperará la plena capacidad para gobernar la compañía y continuar su actividad en el sector. El CLAG valora muy positivamente este hito conseguido por el grupo dada su relevancia en el sector audiovisual gallego, y puesto que Filmax se ha consolidado como la compañía tractora de la producción audiovisual, y en particular en la de la animación, en Galicia.
La empresa presidida por Julio Fernández, que entró en concurso en julio de 2010, ha acordado con las entidades financieras firmantes una "quita móvil" que dependerá de la evolución del negocio del grupo. Pasada una década, el remanente de los 120 millones de pasivo que quede pendiente quedará saldado.
El convenio aprobado saldará la deuda con rendimientos de la librería y con el 50% de los beneficios netos del balance consolidado del grupo, todo ello estimado en un mínimo de 4 millones de euros anuales de los que se garantizan 850.000 euros al año.
Culmina así un largo e intenso proceso de negociación con las entidades acreedoras motivado por un lado, por los sucesivos procesos de fusiones e integraciones de las entidades bancarias implicadas y por la complejidad de la valoración de un activo, la librería, poco habitual en el sector bancario.
Por otra parte, Filmax ha aprovechado estos casi dos años de situación concursal, para redimensionar su estructura al nuevo enfoque de la compañía, más centrado en la producción de cine y televisión y en la distribución internacional.

Did you like this article?
Subscribe to our RSS feed and you will not miss anything.
Other articles on Galician Audiovisual cluster, Filmax
Otros artículos relacionados