Studio Berlin delves into HDR workflows using AJA HS-HDR

The AJA FS-HDR real-time HDR/WCG converter becomes a key tool for Studio Berlin's HDR workflows.
The production services company has long been exploring HDR to elevate production quality in a range of formats, including live sporting events such as Bundesliga matches, and entertainment programs such as Joko and Klaas vs Pro7 and Late Night with Klaas Heufer-Umlauf. Depending on the project, the Studio Berlin team travels to the production site with a mobile unit or produces the format from its studios in Berlin, Cologne or Munich.
In either case, Studio Berlin often uses the AJA FS-HDR real-time HDR/WCG converter in a variety of ways, for example, to broadcast live HDR content to Astra's UltraHD channel and, in parallel, to convert and map the production to HD SDR for distribution to other channels. Matthias Alexandru, CTO of Studio Berlin, comments further, "Because we convert the UltraHD HDR product into HD SDR via the AJA FS-HDR, rather than run parallel Ultra HD HDR and HD SDR productions, our customers can deliver captivating images in both formats, without the time, equipment and personnel costs that parallel production would incur."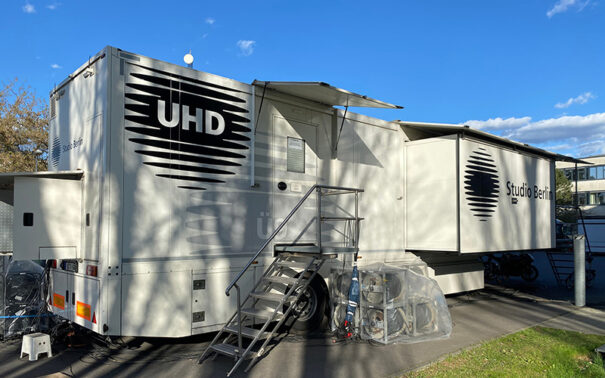 UHD HDR workflow
Studio Berlin produces a number of projects natively in UltraHD HDR, largely using a proprietary workflow it has developed over the years. Included within this workflow are high-quality cameras, wireless video transmission links, UltraHD HDR monitors and the AJA FS-HDR. In addition, the studio also often leverages AJA's Hi5-4K-Plus mini-converters to display UltraHD HDR materials on consumer HDMI displays.
"Every project is a learning experience, and with each one, we're able to raise the bar in terms of what's visually achievable. For most UltraHD HDR broadcasts, we're starting with previously shot HD or even SD SDR content, so we lean heavily on AJA's FS-HDR real-time HDR/WCG converter," adds Alexandru.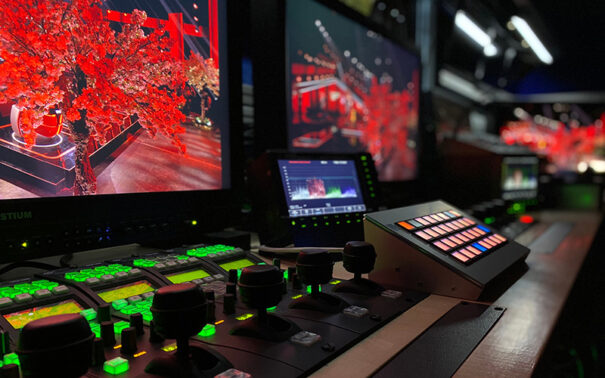 The case of Europakonzert
For Europakonzert, a live classical music concert from the Berlin Philharmonic that Studio Berlin broadcast last May, camera feeds were recorded individually in UltraHD SDR, with FS-HDR powering the upconversion to provide the editorial team with material for post production.
"FS-HDR has become a standard for mapping, among other HDR production demands. It provides a broad range of functionality, an intuitive user interface, and unmatched reliability; the sheer flexibility it provides was a key factor in our decision to use it," Alexandru explained. "AJA also continues to release new firmware updates that make the technology that much more robust and our jobs that much easier. The fact that we have five of the units speaks volumes," concludes Alexandru.
¿Te gustó este artículo?
Suscríbete a nuestro RSS feed y no te perderás nada.
Other articles on AJA [INT],

Astra [INT]

, Studio Berlin [INT]