Agile Content expands its range of end-to-end services with the purchase of WeTek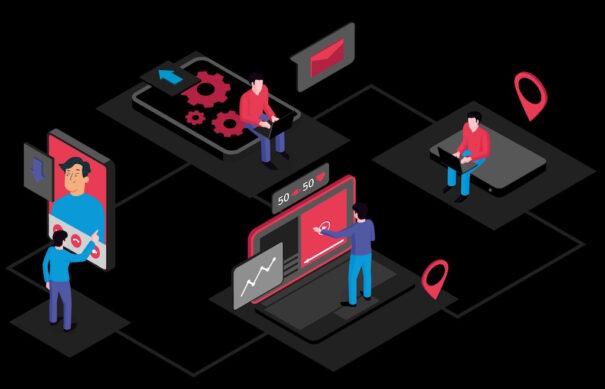 Agile Content, a provider of digital TV and video distribution solutions, has acquired the Portuguese company WeTek, specialized in the research and development of devices and set-top-boxes to power DVB and IPTV/OTT solutions.
WeTek is dedicated to the research and development of Android-based systems. From its headquarters in Portugal and its presence in the US, Slovenia, Korea and China, it provides mobile device management and customized hardware and software solutions to companies around the world.
Agile Content, which operates in 24 countries and a team of more than 250 video specialists, delivers modular technology to more than 50 million broadband homes worldwide and enables companies to offer high-quality, customer satisfaction-focused television services.
In 2020, Agile Content acquired Edgeware, a Swedish video distribution company, and recently also Fon, a Spanish company specializing in last-mile content distribution.
Now, the addition of WeTek's products to Agile Content's solutions will expand its range of end-to-end services, bring multiple benefits to both its customers and end users, and strengthen its position in the Portuguese market.
The WeTek team delivers customized Android hardware and software innovations and device management services to companies in a wide range of industries, including global media and pay-TV operators and distributors. In addition to complementarity with Agile TV and Agile OTT solutions, the WeTek acquisition opens the door to diversifying the business into other segments such as the hospitality industry, where TV and entertainment offerings can enhance monetization with targeted ads and customer management solutions.
The union of WeTek's portfolio and expertise will enable its customers to benefit from a global offering, which can deliver the best possible entertainment experience, driven by the most efficient resource management system.
Commitment to R&D and innovation
A highlight of the acquisition is the additional expertise it brings to Agile Content's R&D division, a key element in addressing evolving consumer expectations. Together, the companies will deliver both linear and on-demand personalized viewing experiences across multiple devices.
Hugo Condesa, CEO of WeTek, comments that "I'm very excited about bringing together WeTek's solution roadmaps and the Agile Content offering to create applications for virtually any screen, available anywhere in the world. Together, we're going to make a significant impact on modern multimedia viewing experiences."

Hernan Scapusio, CEO of Agile Content, adds that "this acquisition follows a key part of our strategy to continue providing the best end-to-end services and support to customers all over the world. We're excited to bring the WeTek team into the fold and continue the innovations and the most specialized technology that they deliver to clients all over the world."
As part of the financing of Agile Content's acquisition of WeTek, the Group's Board of Directors ratified a €3.2 million investment from existing shareholder José Eulalio Poza Sanz, under his Key Wolf holding company. This makes José Poza the group's largest individual shareholder, with 5% of the shares.
¿Te gustó este artículo?
Suscríbete a nuestro RSS feed y no te perderás nada.
Other articles about

Agile

,

WeTek [INT]