MOOV relies on Brainstorm technology to power BBC Sport's narrative at Wimbledon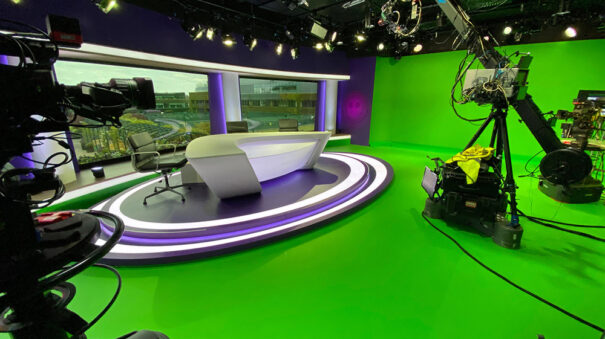 BBC Sport and MOOV have virtualized the set for the network's coverage of Wimbledon to expand the narrative of the tournament and create new ways to interact with the audience using Brainstorm technology.
The virtual set created for Wimbledon expanded the space available to the BBC beyond the physical boundaries of its set, providing new virtual environments around the presenters' desk and leaving room to add elements such as infographics. Brainstorm's Infinity Set, a solution that integrates tools from Epic Games' Unreal Engine, was the tool of choice to create this hybrid environment and provide advanced augmented reality features.
The project had to be produced in record time, as the set designs were not available until the end of April 2021. Once BBC Sport and MOOV had defined the environment, the studio's five cameras, in a wide variety of formats, were equipped with Brainstorm's InfinitySet, ensuring continuity in the presentation of the virtualized space.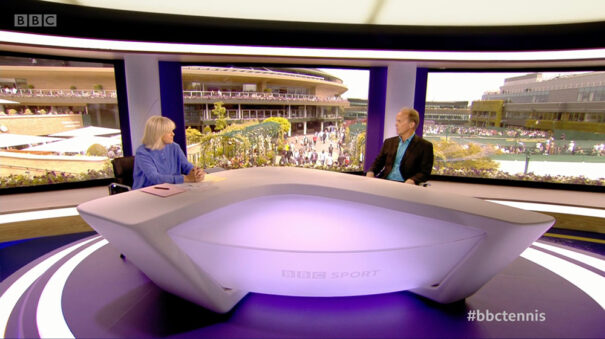 A different kind of coverage
Following the cancellation of Wimbledon 2020, BBC and MOOV began planning how to expand the 2021 coverage based on virtual tools. Nev Appleton, director and co-founder of MOOV, believes the result proves that these lengthy discussions ultimately proved fruitful: "We managed to create a virtual space that allowed for a dynamic coverage of the tournament which seamlessly combined real and virtual imagery in a way that significatively enhanced the story and audience engagement." "This was a particularly challenging project, not only due to the time constraints, but also because of restrictions on people on-site as well as technical issues such as the requirements to re-purpose the studio for the daily highlights. But, despite the challenges, the really great results reinforced our commitment to use virtual technology for enhancing live events," adds the MOOV manager.
On the other hand, David Alexander, commercial director of Brainstorm, details the company's role in the project: : "Together with Paul Vanlint of Storm Broadcast, our reseller in the UK and Ireland, we've worked with MOOV on a number of projects but what was done at Wimbledon 2021 was at another level altogether! MOOV have a really talented team who have an in-depth knowledge of our products and how to get the most out of their rich feature sets and capabilities, whether it's the InfinitySet or our Aston 3D motion graphics system, through to our Neuron, which integrates graphics and their management into NRCS systems. So, we were very pleased to work with the MOOV team on the BBC Sport project for such a prestigious and world renown sporting event".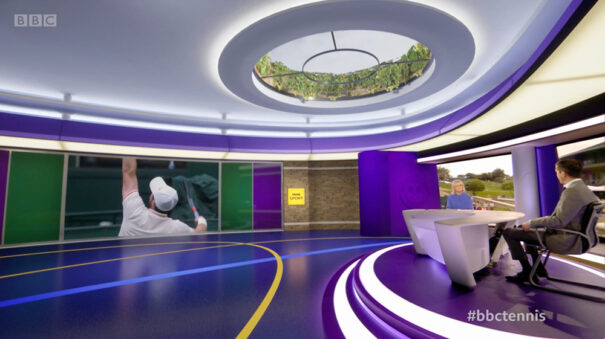 ¿Te gustó este artículo?
Suscríbete a nuestro RSS feed y no te perderás nada.
Other articles on

BBC [INT]

, Brainstorm [INT],

Moov [INT]

, Unreal Engine [INT]