Ross Video acquires D3, a company specializing in LED technology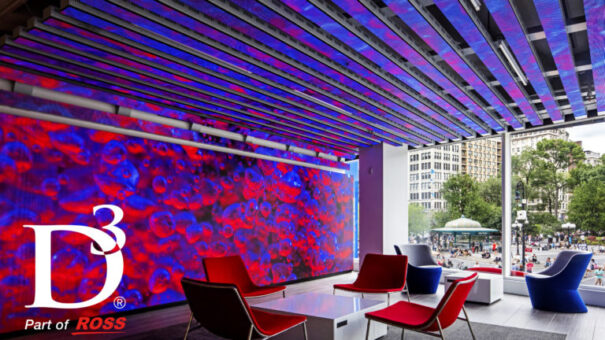 D3 LED (Dynamic Digital Displays), based in Rancho Cordova, California, with remote offices in New York, has been purchased by Ross Video.
Founded in 2006, D3 develops high-quality indoor and outdoor LED displays, as well as LED processing, content management and playback systems that can generate, process and distribute video at scales of more than 100 million pixels in an AEPIMS system. Its solutions are used by major television networks such as ABC and ESPN, as well as international companies such as Gap, Capital One and Victoria's Secret, among others.
Ross intends to continue expanding D3's presence in broadcast, retail and hospitality, while pursuing other live production applications such as virtual LED and extended reality. All while maintaining the personalized service that has characterized D3's customer support. Thanks to this acquisition, Ross Video plans to be able to offer an "even more complete" range of content rendering platforms, including XPression, Voyager (based on Epic Games' Unreal engine) and now D3 IMS.
David Ross, CEO of Ross Video, welcomes D3 by underlining its commitment to innovation. "It's great to add another world-class brand to the Ross family, and I can't wait to have our R&D teams collaborate and help our customers overcome their creative, business and technical challenges," he states. Meanwhile, Meric Adriansen, Ross D3 LED's new vice president, says, "We are very excited about the future and the benefits that our combined technical expertise will deliver to our customers. Our focus will be on creating products that enable our customers to communicate better with their customers. Whether that is to capture more eyeballs, tell a more compelling story or entertain and educate them better, Ross D3 LED will be there every step of the way."
¿Te gustó este artículo?
Suscríbete a nuestro RSS feed y no te perderás nada.
Other articles on Ross Video [INT]