Anton Bauer TM4, a battery charger ultrafast
The subsidiary of the Vitec Group launched in IBC'09 an ultra-fast battery charger that is up to two times faster than the TWQ.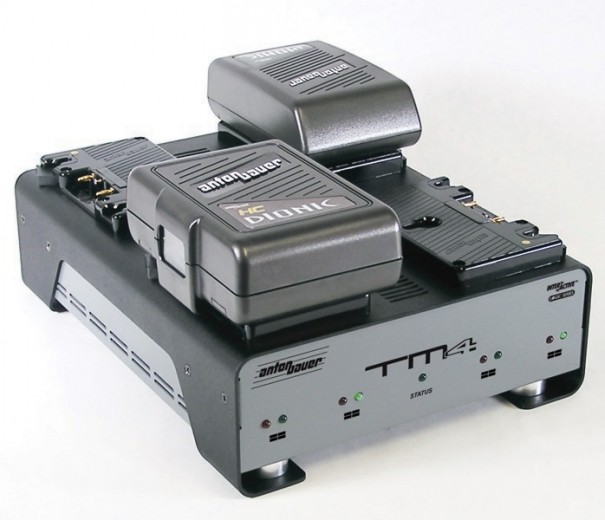 Anton Bauer, a brand of the Vitec Group, will highlight in IBC'09 the power of an advanced ultra-fast battery charger TM4. Based on modules, this fast charger can handle the needs charging up to four batteries simultaneously at a rate that doubles TWQ charger or AC power supply
Fully charging the battery TM4 Dionic 160 in 3.5 hours, or three hours Dionic 90, or 100 or 140 HyTRON in two hours, or Propac series of one hour, the HyTRON 50 in two hours and devote time to charge a battery of Trimpac series. The TM4 offers a wide range of 100-240 VAC 50/60 Hz and has the CE mark. This ultra-fast charger LED shows the charging status of each battery via USB cable can be accessed software application for remote upgrade.

Did you like this article?
Subscribe to our RSS feed and you will not miss anything.
Other articles on Anton Bauer, IBC
Otros artículos relacionados