Anton Bauer TM4, a battery charger ultrafast
La filial del Grupo Vitec lanzará en IBC'09 un cargador ultra-rápido de baterías que es hasta dos veces más rápido que el TWQ.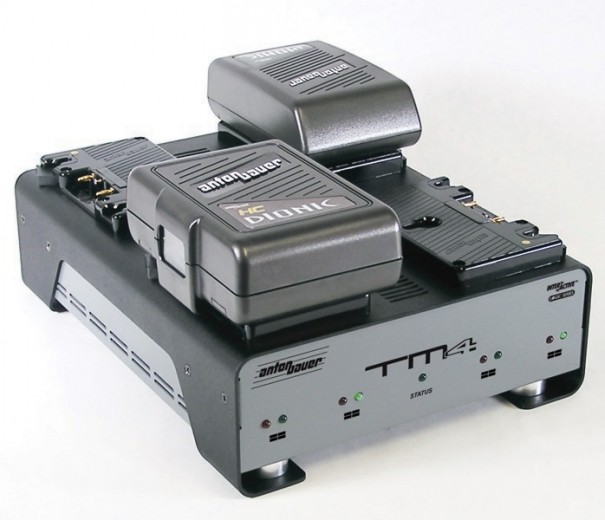 Anton Bauer, una marca del Grupo Vitec, pondrá de relieve en IBC'09 el poder de su avanzado cargador ultra-rápido de baterías TM4. Basado en módulos, este cargador veloz es capaz de manejar las necesidades de carga de hasta cuatro baterías simultáneamente a una velocidad que duplica al cargador TWQ o una fuente de alimentación de CA.
El TM4 carga plenamente la batería 160 Dionic en 3,5 horas, o la Dionic 90 en tres horas, o una HyTRON 100 o 140 en dos horas, o una de la serie Propac en una hora, el HyTRON 50 en dos horas y una hora dedicaría para cargar una batería de la serie Trimpac . El TM4 ofrece una amplia gama de entrada de 100-240 VAC 50/60 Hz y cuenta con el sello CE. Este cargador ultra-rápido muestra mediante LED el estado de la carga de cada batería y mediante un cable USB puede accederse a la aplicación de software para su actualización remota.

Did you like this article?
Subscribe to our RSS feed and you will not miss anything.
Other articles on Anton Bauer, IBC
Otros artículos relacionados