Ericsson launches interactive services Com Hemm
The agreement with the largest network of CATV of Sweden will allow users of Com Hem having numerous enriched interactive television services.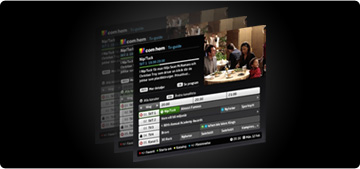 Ericson has set up in the main operator of Swedish cable, Com Hem, a new interactive TV platform. Among other services, it will offer video on demand allowing half a million subscribers to access all your favorite channels programming at any time. It will also include music on demand and other value-added services.
The new platform is based on solutions from Tandberg, subsidiary of Ericson, OpenStream, Xport Producer and EQ8096, as well as other equipment of third parties.

Did you like this article?
Subscribe to our RSS feed and you will not miss anything.
Other articles on Ericsson, Tandberg
Otros artículos relacionados