Ericsson pone en marcha servicios interactivos en Com Hemm
El acuerdo con la mayor red de televisión por cable de Suecia permitirá a los usuarios de Com Hem contar con numerosos servicios de televisión interactiva enriquecida.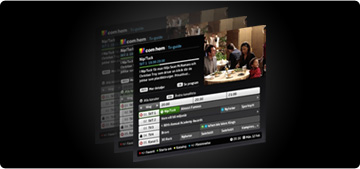 Ericson ha puesto en marcha en el principal operador de cable sueco, Com Hem, una nueva plataforma interactiva de televisión. Entre otros servicios, ofrecerá vídeo bajo demanda permitiendo al medio millón de abonados poder acceder a toda la programación de sus canales favoritos en cualquier momento. También incluirá música bajo demanda y otros servicios de valor añadido.
La nueva plataforma está basada en soluciones de Tandberg, filial de Ericson, como OpenStream, Xport Producer y EQ8096, así como otro equipamiento de terceras partes.

Did you like this article?
Subscribe to our RSS feed and you will not miss anything.
Other articles on
Ericsson
,
Tandberg