Avid Technology in the latest series of success like 'Californication'
Reduce production time and streamline production flows are the main improvements that Avid provides in series like 'Californication', 'The Colbert Report' or '10 Things I Hate About You'. On the other hand, broadcasters such as Eurosport, Maryland Public Television or Sendai Tv are some of the broadcasters who have recently incorporated Avid Technology.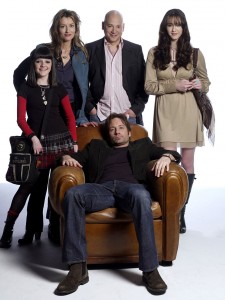 The latest productions of more success on television as The Colbert Report, Californication, Dancing with the Stars, Make It or Break It and 10 Things I Hate About You are carried out with editing audio and video solutions from Avid both in the Studio and in the field.
In the case of The Colbert Reportthe solution has been Media Composer Mojo DX for the editing of the material recorded during two days at Camp Victory in Baghdad. Its postproduction, the producer team worked with four Media Composer editing, real time and ingestion of audio effect processing.
As for FotoKem, provider in Burbank (California), is renting Avid solutions to several customers for the production of spaces as Californication, Dancing with the Stars, Make It or Brak It and 10 Things I Hate About You. The development of these productions, FotoKem has shared storage Avid Unity as well as several rooms Media Composer Nitris DX and Symphony Nitris DX. Dancing with the Starsfor example, requires a high-performance editing workflow because it has to maintain the frenetic pace of production of a reality show. Jon Mauldin, director of technology at FotoKem, has commented that the "use of end-to-end in the environment of a workflow tapeless Avid Technology enables ingest HD video directly in the own position of Edition, carrying out multiple transmissions of the camera. The team can begin to edit immediately to ensure delivery for broadcast".
In addition, FotoKem editors can produce daily space of Make It or Break Itusing a workflow from Avid. Filmed with camcorder Sony EX3 XDCAM HD, once ingestado the material in the Symphony Nitris DX system, offers great advantages in Edition publishers, providing direct access to the video files without having to move, import, or transcode the material.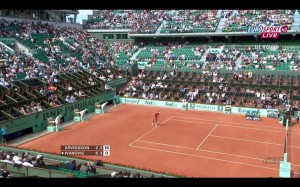 Broadcast
On the other hand, broadcasters such as Sendai Television (Japan), Eurosport (France), Maryland Public Television (USA)UU.) and UTV (Northern Ireland) have invested in recent months in Avid HD equipment for the daily production of its news programs.
Sendai Television, for example, has reduced considerably the production time of their news and sport in half since you installed Avid AirSpeed Multi Stream solution and Avid Unity shared storage.
In the case of Eurosport, the French broadcaster has relying on Avid for your transition to a high-definition tape-free workflow. The company has integrated several Avid Unity ISIS and Avid Interplay media management system. Fully integrated in this flow Eurosport has acquired from Avid various Interplay Assist, Media Composer Nitris DX, Deko and PostDeko graphic creation systems and AirSpeed Multi Stream servers.
Maryland Public Television, on the other hand, has completed the transition to an HD workflow without tape and the creation of an archive for broadcast and post-production. In order to ensure a process of dynamic and efficient editing which can meet the changing needs of Maryland public television purchased a system of shared storage, various Symphony Nitris DX and Avid Pro Tools and ICON d-control. Production and automation, graphics and brand image, you have selected a Deko 3000, PostDeko and DekoCast.
Finally, the American University Television UTV has accelerated the intake, viewing and editing of media with Panasonic P2 material with Avid solutions that have allowed to carry out up to 20 times faster than real time images intake. In addition, publishers are streamlining the publishing process and maximizing the production of breaking news to broadcast how web and mobile emission.

Did you like this article?
Subscribe to our RSS feed and you will not miss anything.
Other articles on AirSpeed, Avid, Icon, Interplay, Media Composer, NewsCutter, P2 HD, Panasonic, ProTools, Sony, Unity Isis, XDCAM
Otros artículos relacionados