PlayMaker: the server repeats pray, now with 3D support
The server repetitions Orad PlayMaker with configurations up to 8 channels and support for stereoscopic 3D, will be presented at NAB 2010. Pray also present Blend, a solution to meet the current challenges of providing workflow output HD / SD video along with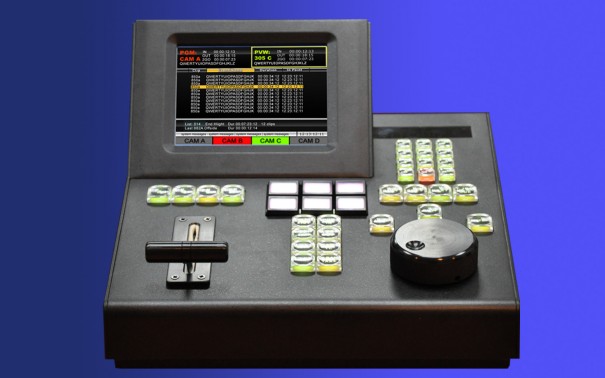 Pray presented in this upcoming NAB 2010 powerful new capabilities for server system PlayMaker sports reply.
PlayMaker can significantly reduce production costs since it takes fewer servers and operators. With its flexible configuration, PlayMaker can ingest six cameras, or combine support for super-slow chamber 75 frames with three additional cameras. Another unique configuration allows the intake of two chambers super-slow 75 frames on a single server.
All configurations include outputs for pre / program or two outputs of the program. Each PlayMaker server can be controlled with 1 or 2 separate controllers, each assigned to its own output as they share the same database of clips and clip lists.
For 3D stereoscopic productions, PlayMaker can offer a unique configuration of three intakes 3D stereo, and stereo output with all the advanced capabilities of PlayMaker intelligent controller.
PlayMaker, the video server to slow super-camera, SD / HD Orad offers high quality intake Motion JPEG2000, synchronized slow motion replay and slow super-camera, and powerful yet simple editing tools. The PlayMaker disk capacity to store over 60 hours in HD (a 100mbps) and more than 120 hours in SD mode (50Mbps). With RAID6 configuration, redundant power supply and Linux operating system, PlayMaker is a production system with high reliability that has been designed to accommodate the harsh production environments outdoors.
Blend, a channel in a box
On the other hand, in Las Vegas we can also see at the booth of the proposed canal Pray in a box Blend. It is a solution of high quality and low cost is set to meet today's challenges by providing workflow output HD / SD video with 3D graphics in real time in one box.
With Blend, a channel devoted to video clip and a dedicated graphics issuing coexist canal. Both channels are controlled from the same user interface by a single operator, dramatically reducing operational costs.
As file-based video server, Blend allows broadcasters have all formats, codecs and containers commonly used files. The clips can be played back in SD, HD and even uncompressed HD, and copied to local storage while in the air without affecting the broadcast. Furthermore, Blend, broadcasters can choose to shoot either manually or clips from automation using standard protocol VDCP.
Blend provides broadcasters with full use of graphical elements such as multiple tickers, skirts, full-screen graphics, and animated logos or any type of graph without requiring programming code.
Blend also allows external access to storage, ability to change hard drives damaged while in the air, removable power supplies hot, mechanical and software bypass, and RAID configuration for both system disks as storage. The system supports up to 16 channels of embedded (8 pairs) admitting audio mixes, presets and cross fades.

Did you like this article?
Subscribe to our RSS feed and you will not miss anything.
Other articles on 3D, NAB, Pray
Otros artículos relacionados