Vanessa Taylor grades 'The Protégé' with DaVinci Resolve Studio (Blackmagic Design)

Martin Campbell's new thriller, The Protégé, has been color-keyed by Vanessa Taylor using
De Blackmagic Design
DaVinci Resolve Studio software.
The film, starring Samuel L. Jackson, Michael Keaton and Maggie Q, tells the story of two hitmen who share a mysterious past. When their mentor Moody (Jackson) is murdered, Anna (Maggie Q) must form an uneasy alliance with Rembrandt (Keaton) and return to Vietnam to find the killer.
Cinematography was handled by David Tattersall (The Green Mile), while Vanessa Taylor was responsible for color grading. Of their collaboration, Taylor herself commented: "It was fantastic to work with Martin and David, both creatives at the top of their game. They were both on the same page in what they wanted, the grade was easy in that respect." The process was carried out using DaVinci Resolve Studio.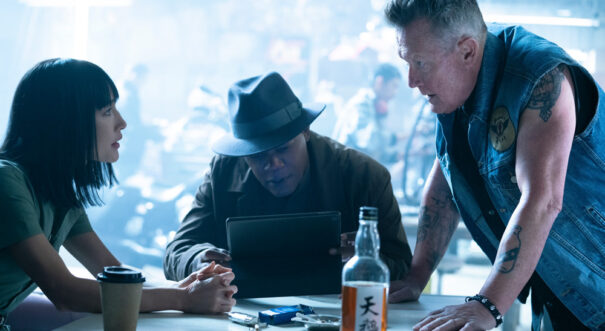 Focusing attention
According to Taylor, one of the main goals was to guide viewers through the story, focusing on specific aspects central to the development of the plot. "Your eye will always be drawn to the brightest part of any picture, by darkening or brightening areas, we led the audience through the narrative," confirms Taylor. This methodology emerges especially in one scene: "We gave a lot of attention to a motorbike scene featuring Maggie Q and Patrick. In the sequence camera angles are shot both forwards and backwards, capturing various color temperatures on the sensor. David and I worked closely on the balancing of this scene. We used a combination of primary and curve tools to achieve a match."
Another challenge was another moment in the film that takes place in a monastery set in a jungle. As Taylor explains, it was necessary to balance the green tones to eliminate the reflection on Maggie Q's face: "As soon as I pushed the primary temperature warmer, her lipstick pinged out. This can happen with some lipsticks that contain fluorescent pigments. The digital cameras pick them up, making the lips appear too luminous. I had to key her lips and alter the color of her lipstick to make the correction."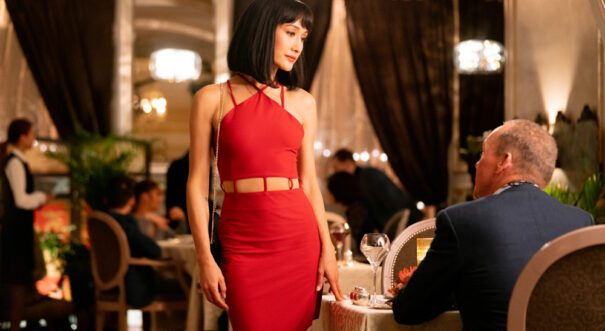 Working with LUTs
One of the features of DaVinci Resolve that Taylor is most excited about is the ability to use LUTs and see the result instantly: "With the new color managed workflows in Resolve, we're using LMTs a lot, which is a look file. So, the ability to roll over a clip and load it onto the image you are looking at as a preview is very handy."
"A colorist's role is primarily to enhance. The more you try to push an image from its natural starting point the more digital the result. What we do is complimentary. It's the most beautiful images that are the easiest to grade. David did an amazing job in capturing the look and feel of this story, so I'm very pleased with the result. It's a great looking film," concludes Taylor.
¿Te gustó este artículo?
Suscríbete a nuestro RSS Feed y no te perderás nada.
Otros artículos sobre Blackmagic [INT]
Otros artículos relacionados