The latest version of Dalet CubeNG includes customizable workspaces, among other new features

The Dalet CubeNG graphics platform for news environments, which benefits from Brainstorm's 2D and 3D engine, has been updated with new features.
Dalet CubeNG, used by broadcasters such as Euronews, Mediaset or Teleticino, introduces among its new features customizable workspaces that allow users to manipulate graphics in real time during a live program. In this way, through new customizable button panels, users can personalize their on-air workspace with graphic templates that can be activated on the fly. This allows operators to interact with live graphics to visually tell more complex stories, keeping the audience informed and engaged. Similarly, computer graphics (CG) elements can now have a quick access ID, making it possible for users to quickly trigger playback of an infographic.
With the new version of Dalet CubeNG, users can also animate graphs such as bars to show changes in election results over a period or zoom in on a map to show exactly where a pandemic has spread. In this way, options are given to summarize data and bring the viewer reference points.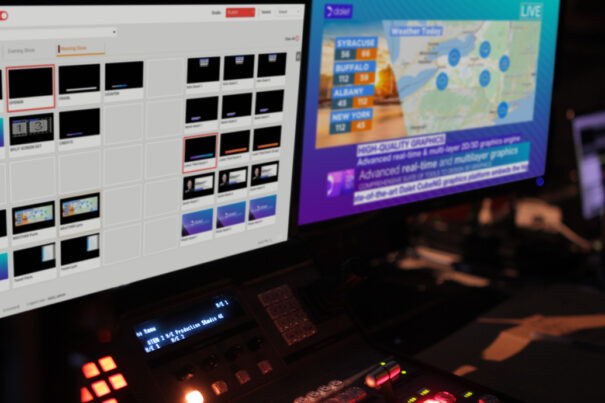 Distributed workflows
On the other hand, the latest update of Dalet CubeNG introduces new features that optimize collaboration between multiple locations, studios and remote productions. Thanks to this new feature, broadcasters can centralize graphics playlists for multiple broadcast locations, while each graphics playlist can be configured to play in a specific studio or across multiple studios. In addition, Dalet has announced that new APIs will allow broadcasters to automate the creation of graphics playlists regardless of their physical location.
Jérémy Krein, product manager at Dalet, believes that the latest version of CubeNG "brings users time-saving tools to enhance unscripted live news with compelling graphics elements. Users can animate charts, maps and other elements on the fly, enhancing the overall news commentary. This type of interaction with graphics provides audiences with even more valuable information, thus engaging them at a deeper level."
¿Te gustó este artículo?
Suscríbete a nuestro RSS feed y no te perderás nada.
Other articles on Brainstorm [INT], Dalet [INT]