Kayu FM broadcasts from Nairobi with Lawo RƎLAY virtual radio software

The Lawo RƎLAY virtual radio solution is the star of the latest revamp of African radio station Kayu FM.
Kayu covers many important local and regional issues, broadcasting its programmes in Kikuyu, one of the Bantu languages spoken by the Gikuyu people, who constitute the ethnic majority in Kenya. Taking advantage of the refurbishment of an old hotel building, Kayu FM (radio born in May 2022) combined and renovated several rooms to turn them into complete radio studios equipped with the Lawo RƎLAY software.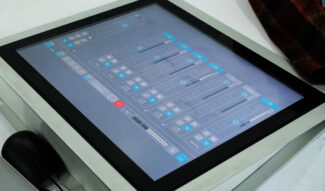 This solution, integrated by BYCE Broadcast, equips radio broadcasters with a complete broadcast mixer, all in software: live audio mixing, processing and source routing can be performed on a touch screen connected to a conventional PC or, for remote and outdoor programmes, to a laptop. Specifically, RƎLAY allows Kayu FM to mix 24 audio sources, as well as AES67-compatible AoIP signal streams, directly on the broadcaster's PC for "flawless" audio production and output, according to Lawo.
Rose Kimotho, managing director of Kayu FM, believes that "RƎLAY brings professional radio production to our radio station, complete with Audio-over-IP and internal routing." Fellow Kayu FM programming director Grace Murungi adds, "The RƎLAY touchscreen interface is a clean and low-maintenance surface. And it is so easy for our talent to learn and work with the RƎLAY software – everyone says so. We just love our radio station's new facilities!"
¿Te gustó este artículo?
Suscríbete a nuestro RSS feed y no te perderás nada.
Other articles on Those [INT]