'1 For All' relies on Blackmagic Design cameras and DaVinci Resolve

The australian comedy fantasy series 1 For All is shot with Pocket Cinema Camera 6K Pro and URSA Mini Pro 4.6K G2 Blackmagic Design's digital film cameras and is finished with DaVinci Resolve.
1 For All first aired in 2019 and follows a group of dysfunctional friends as they play Dungeons and Dragons together, cutting between the players at the table and the characters in the fantasy world. The show's fifth season recently launched and will be split into six five minute episodes.
The original scripted series is supported by Screen Australia and won the Silver NSW Australian Cinematographer's Society award in 2021 in Serial TV and Comedy.
The show is written and directed by Sydney based director Elliot Owen Charles, while Goldie Soetianto of Deerstalker Pictures has served as producer and cinematographer on the show since its inception. She shoots episodes with a Pocket Cinema Camera 6K Pro and URSA Mini Pro 4.6K G2, and grades footage using Blackmagic Design's DaVinci Resolve.
Soetianto is a queer Asian Australian woman with three feature films under her belt, Reaching Distance, Rhapsody of Love and Waterhorse and a decade of experience shooting short films, TVCs, food, fashion and branded content.
"I've always had a passion to create, through many mediums: visual art, music, costuming. I fell in love with cinematography and the ability to tell a story without words, just composition and lighting," she said.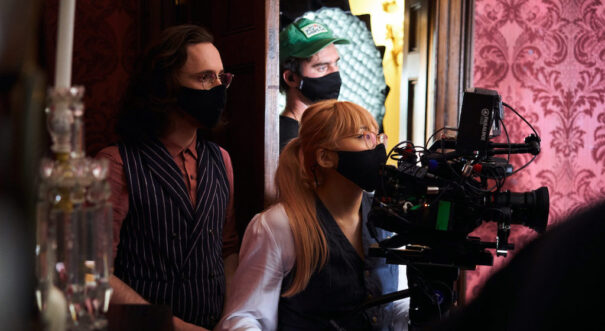 Betting on Blackmagic Design
Soetianto puts her choice of Blackmagic Design down to a number of factors, including the ease of use and workflow, image quality and affordability. "Just before we started 1 For All, I bought the URSA Mini Pro 4.6K G2 as our main production camera after upgrading from DSLR style mirrorless cameras. Great pictures at an affordable price point allowed us to make a professional looking product on a low budget. The build of the G2 made kitting it out for production mode easy compared to smaller cameras, with plenty of space and ports for sound, monitoring and focus."
"It's great that filmmaking is so accessible now," she continued. "There are so many affordable options when it comes to camera gear, editing and color grading software that allows you to create professional quality product without the barrier to entry. Which makes it easier to tell the stories we want to tell!"
¿Te gustó este artículo?
Suscríbete a nuestro RSS feed y no te perderás nada.
Other articles on Blackmagic [INT], Screen Australia [INT]