Daily podcast 'The Adam Carolla Show' bets on a 100% Blackmagic workflow

A wide selection of Blackmagic solutions shape the workflow of 'The Adam Carolla Show', "the world's most downloaded daily podcast".
The Adam Carolla Show is a comedy and talk podcast created by broadcaster Carolla Digital that holds the record for the most downloaded podcast in the world. The growing popularity of the format led the company to upgrade the full capabilities of its production and post-production studios with Blackmagic in order to deliver programming not only for the aural side, but also for the growing visual requirements of visual consumption.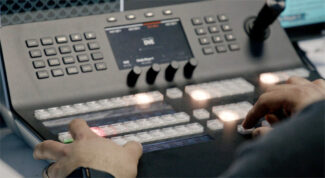 The spontaneity of The Adam Carolla Show is one of its main attractions, but it's also a challenge when it comes to planning the workflow. Carolla Digital opted for Blackmagic Studio Camera 4K Pro units, which, according to Chris Laxamana, executive producer, allow them to adapt to the spontaneity of the talent. Another key piece of equipment is the ATEM Constellation mixer: "We love using it as our control center for live switching and clips. We use it to incorporate graphics into our production as well as to cut to guests that are joining us remotely. Everything is perfectly customizable too, from the graphics to the audio controls. It's the best we've ever used," remarks Laxamana.
In addition, Carolla Digital has also chosen UltraStudio 4K Mini, UltraStudio Monitor 3G and UltraStudio Recorder 3G capture and playback devices to monitor output from DaVinci Resolve Studio and control live calls via Zoom with remote guests, as well as Smart Videohub 20×20 switcher arrays, SmartScope Duo 4K monitors, HyperDeck Shuttle HD and HyperDeck Studio HD Pro recorders, and a variety of Mini Converter and Micro Converter processors.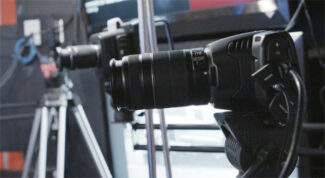 Blackmagic's workflow transforms slightly on remote productions, which sometimes include a crew of up to 10 people. In these contexts, the equipment of choice for the Laxamana team is the ATEM Mini Extreme ISO mixer, several Pocket Cinema Camera 6K Pro units, and Blackmagic Video Assist 5″ 3G and Blackmagic Video Assist 7″ 12G devices.
"We've had countless comments on YouTube and social media about the higher production quality of our shows since switching over to Blackmagic Design. It's funny because using these new tools has actually made production easier for us too. Everybody wins! As for Adam, he's over the moon. These are exactly what we've been wanting in the podcast space," concludes Laxamana.
¿Te gustó este artículo?
Suscríbete a nuestro RSS feed y no te perderás nada.
Other articles on Blackmagic [INT], Carolla Digital [INT]