The realization of LaLiga EA Sports will approach video games in the 2023/2024 season

LaLiga
estrena etapa con el patrocinio de
EA Sports
, que más allá del rebranding de la primera y segunda liga de fútbol transformará la realización de los encuentros de fútbol para acercarlos a los videojuegos.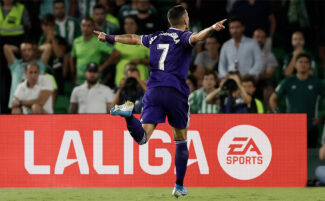 El acuerdo con EA Sports no solo se transfiere al branding de la marca, sino que vendrá acompañado de importantes cambios en términos de realización. Según ha confirmado LaLiga EA Sports, a partir del 11 de agosto los espectadores podrán apreciar cómo se "cambia el uso que se hará de cada una de las cámaras", todo con el propósito de buscar "nuevos planos" que acerquen al aficionado a EA Sports FC, el nuevo videojuego de la anterior desarrolladora de los clásicos FIFA. Según ha subrayado la competición, el objetivo de estos cambios en la retransmisión es mostrar "nuevas perspectivas y ángulos" enriquecidos con información que arrojen una experiencia de visualización "mucho más inmersiva", que se asemejará "mucho más al videojuego".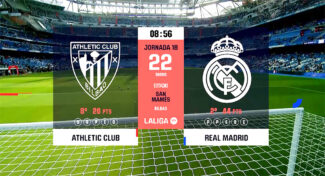 Este cambio en la disposición y uso de las cámaras vendrá acompañado de una modificación del paquete gráfico en la retransmisión de los partidos, afectando a la visualización on air, al lower y al marcador, con grafismos "mucho más dinámicos y vivos". En paralelo, LaLiga ha anticipado que se actualizará la app oficial de LaLiga con una experiencia de social video enfocada al near live que favorecerá la difusión en redes sociales.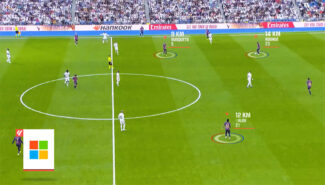 La nueva etapa de LaLiga EA Sports busca transformar la competición con un enfoque transversal "multitarget, ya que alcanza a personas de diferentes edades o procedencia; es multiengament, ya que se puede interactuar con ella de diversas formas y con diferente intensidad, y multicultural, gracias a su gran presencia global", según recoge la propia competición. Su primera división se llamará LaLiga EA Sports, mientras que la segunda división pasará a llamarse LaLiga Hypermotion, haciendo referencia a la tecnología de captura de movimiento que utiliza el videojuego EA Sports FC.
Did you like this article?
subscribe to our RSS feed and you will not miss anything.
Other articles on LaLiga