Ferrán Adrià secrets through Panasonic cameras
The images of the documentary series 'El Bulli, story of a dream', produced by RTVE and Visual13 were recorded with the AJ-HDX900 Panasonic camera, and this fall have been incorporated to the new shoots of this project cameras AVCCAM AG-HMC151 and AG-HMC41 Panasonic tapeless.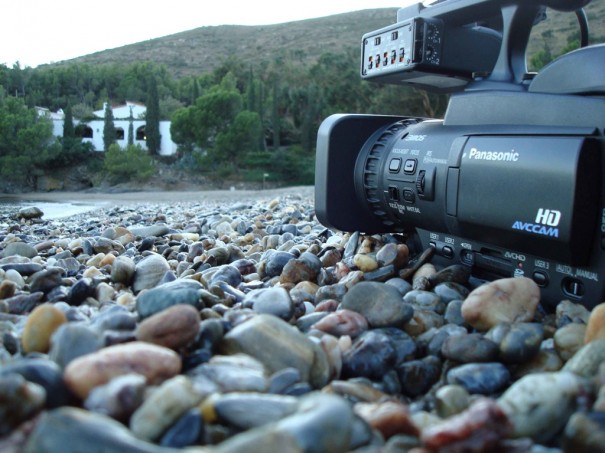 Record the secrets of Ferran Adrià's restaurant, get capture the visual textures of their dishes and secrets of her kitchen and reveal the path of chef and how a minigolf in Cala Montjoi became El Bulli, the world's best restaurant. These were the challenges and Visual13 marked RTVE, a small Catalan production at its new documentary series El Bulli, story of a dream, Audiovisual Catalogue (1963-2009) he has seen the light this December.
Directed by David Pujol (chapters 1-9) and Albert Adrià (A Day at El Bulli), the series consists of ten chapters is the work of more than two years of work, about 700 hours of HD footage and interviews more than 150 characters. The special chapter of audiovisual catalog A Day at El Bulli, Was issued by BBC1 on December 4, within the program Spanish version and, for Christmas, the entire collection arrives on DVD at Spanish stores distributed by Cameo.
A living project
But the uniqueness of this audiovisual catalog is that it is a project that is kept alive, for what is still rolling periódicamente.Es in this second stage Visual13 has begun to incorporate in the shooting AG-HMC151 AVCCAM AG-HMC41 and cameras
Vicenç Asensio, cinematographer and chief post of the series, said that "the results achieved so far have been amazing.
Proximity and definition of textures
Depending on the situation and the desired result, the team chose to work with a camera or another.
The cameras chosen allow HD recording SDHD memory card and HD solid-state production. SD memory cards offer fast data transfer which allows for more efficient production. Data is stored in the SD eliminating the necessary digitization card with ribbons.
"We use cards with 4 and 8 GB. They are very comfortable, very economical, you find them everywhere and allow us a very great flexibility. You dump the contents directly on a Mac without any additional hardware, envision all clips and elBulli team can instantly see also "said Asensio.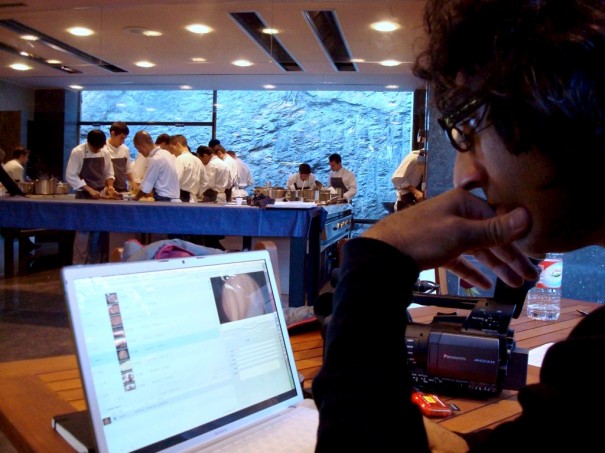 Post-production
After dumping the material on the computer, editing was done with Final Cut Pro. Since visual textures were a very important part of this project, we have applied some color correction and saturation at some images. "It allows you to play much with contrasts, with colors to be more creative," says Vincente.
Once edited, the material was stored in various formats, depending on what you were getting.
The Panasonic AVCCAM technology facilitates workflow, especially when compared with traditional workflow with tapes. Asensio ensures that, in fact, "is faster and flexible to work with tape. Formerly with the tape, you could not see anything in the field. This format is much more attractive, as you can see the plans and discuss them with your team. It makes you want to keep working. "
International projection
In addition to the series, Visual13 also made two promotional trailers for 30 to 90 seconds for the presentation of the project RTVE made at MIPCOM in Cannes.
"What we like is getting involved in all processes of production, from initial conceptualization of a project to delivery of the final master. The affection and enthusiasm of the team are reflected in the final product quality, "says Marta Puigsegur.
2010 is an ongoing project of a multidisciplinary space where audiovisual research will be a priority. "We want to instill audiovisual culture, new concepts of recording work and spend time with R & D in the world of image and video. We are trying to make education and training to establish agreements with schools, universities and companies "said Marta Puigsegur.
Among his productions, besides this documentary series, we found two documentaries about the exile of the Republic of 1939, television programs, corporate videos, audiovisual museum, commercials and more recently production webstv and videos for internet.
Did you like this article?
Subscribe to our RSS feed and you will not miss anything.
Other articles on AG-HMC151, AG-HMC41, Apple, AVCCAM, Final Cut Pro, Panasonic, RTVE, Visual 13
Otros artículos relacionados