Ovide and Sony presented the first compact camcorder HDCAM SR in professionals
Heir to the F23, the new camcorder, with only 6.5 kg. and consumption of just 57W, can record in 4: 2: 2 Y / Cb / Cr to 10 bits with the highest quality, 1080 / 23.98P, 24P, 25P and 29.97P and 1080 / 50i and 59.94i 4: 2: 2720 / 50p and 59.94p.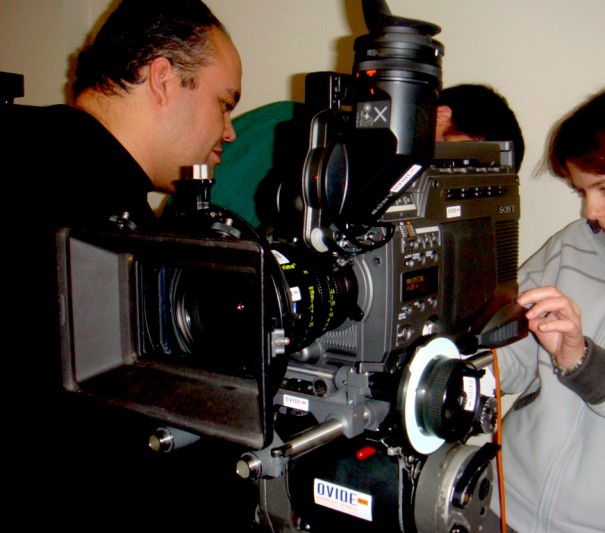 Sergi Ovide Maudet, director técnico de Ovide BS y Fernando Muro, product marketing at Sony Business Solutions, han presentado esta semana en Barcelona y el primer Digital camcorder in HDCAM SR is available alquiler para. El nuevo SRW-9000, hereda muchas de las prestaciones the HDW-F900 / F900R o F23 pero con una gran movilidad are only weighed the mitad the F23 (6.5 Kg.) Y lo mismo aproximadamente the F900. In a cuanto precio, cuesta la nueva cámara July 1% menos that the F900. Aunque addition características similares a este modelo its anterior, la nueva SRW-9000 No. contaría con el prisma sofisticado dicroico F23 con su respuesta amplia in espacio de color.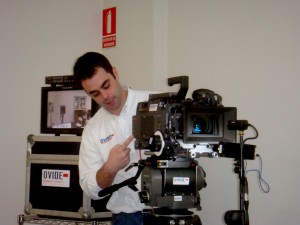 This is the first compact camcorder that records in HDCAM SR and has 3 CCDs 2/3 "offering 1920 × 1080 with 222 RGB 10 bit recording and a variable speed up to 60 fps.
One of the main advantages of this camcorder hdcam working is to be recorded SR as captured by the sensor, making color adjustments or gamma, for example, to post without any loss of information.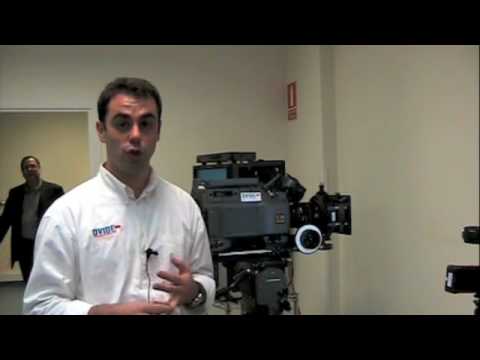 First images of Màxima de Llits

Coinciding with the presentation of the SRW-9000 in Barcelona and Madrid, have been already seen at the headquarters of Ovide BS in Barcelona and Madrid the first images of & lt; em & gt; Llits & lt; / em & gt;, produced 3D Television of Catalonia collaboration with Apuntolapospo, Ovide BS and Kronomav recorded at the Teatre Nacional de Catalunya during rendering of the Danish Lluís show.

To produce Màxima de Llits, Ovide BS has provided four pairs of cameras. For physical needs and also to evaluate different technologies, have worked with various configurations ranging from two pairs of Panasonic AJ-HDX900 (DVCPRO HD) in big rigs, working with optical DigiPrimes, a pair of Sony PMW-EX3 and another couple Iconix RH1. During the filming was also used to experimentally the new Sony SRW-9000 recording 4: 4: 4 HQ.

For 3D monitored, employed JVC 3D monitors with software developed by Apuntolapospo for stereoscopic control.
Did you like this article?
Subscribe to our RSS feed and you will not miss anything.
Other articles on Apuntolapospo, F23, HDW-F900, ICONIX, Kronomav, Ovide BS, Panasonic, Sony, SRW-9000, TV3
Otros artículos relacionados