Sony expands its HDV camcorder promotion, extending it to XDCAM EX and NXCAM
Sony has extended the deadline for the promotion of refund on their HDV camcorders launched in Broadcast'09, and now also includes models of the NXCAM and XDCAM EX range, in order to facilitate access to advanced and professional users to solutions that best suit your needs.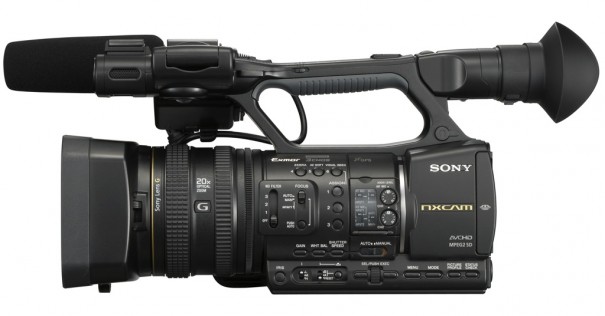 They were first HDV camcorders and now turn to models of the NXCAM and XDCAM EX range. Buy before March 31 one of the camcorders in the promotion, in any of the dealers accredited by the company, reimbursement of part of the amount may be obtained.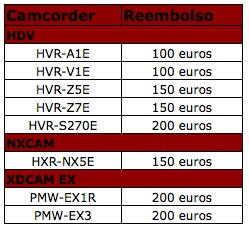 Sony offers to the professionals of the social report, corporate video, local television stations and small and medium-sized producers, a wide range of camcorders so they can choose the most suitable model according to your requirements of quality, flexibility, robustness, efficiency and safety, whatever your budget, so if they work in standard or high definition, and whether to use tape or file.
A camcorder for every need
Sony HDV family facilitates migration easily to high definition, while maintaining compatibility with the available equipment and opening the door to the file-based workflow.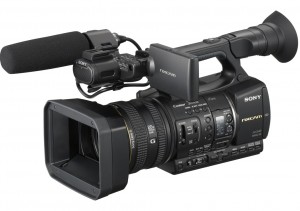 For its part, the XDCAM EX range offers the highest quality in compact equipment, full compatibility with editors and equipment already available, and a more efficient workflow with SxS PRO cards of new generation. Finally, the new family NXCAM extends the possibilities of workflow based on files to a greater number of professionals, allowing low-cost memory card recording and integrating in the process of authoring of DVD and Blu-ray Disc.
All these teams include the contract of warranty Sony Prime Support for two years, which provides telephone technical support free and, in case of breakdown, facilitates the collection and repair home within a maximum of seven days, as well as a loan unit if repair lasts longer than 7 workdays.
For more information about the conditions of the offer and the technical characteristics of the equipment, you can contact the authorized dealer network or access the web of Sony: www.pro.sony.eu.

Did you like this article?
Subscribe to our RSS feed and you will not miss anything.
Other articles on HDV, NXCAM, Sony, XDCAM EX
Otros artículos relacionados