What lenses used with the Canon 5 d Mark II, 7 d and 550 d in cinema mode?
To work with a Canon 5 d Mark II, 7 d and 550 d in format video or film, there is an element to take into account, the optics. We review some of the EF lenses recommended for the 'canonmaniacos' with a comparison between objectives for photo and film.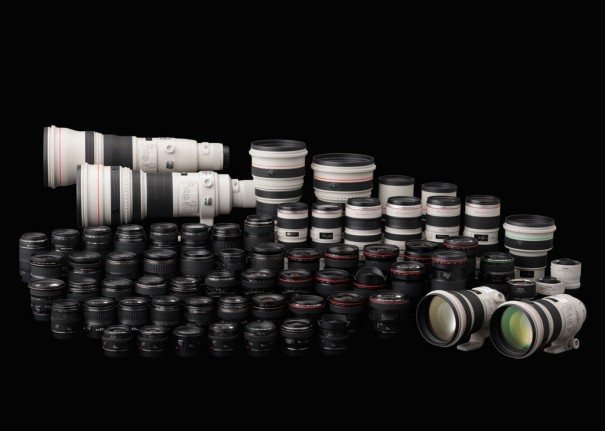 One of the most thorny issues that are the 'canonmaniacos' to convert your Canon EOS 5 d mkII, 7 d and 550 d in authentic uan video camera or film is the choice of the adequate optics. An important aspect to highlight is the use of adapters.
Lighting Grau It has just announced that in berve will begin the production of PL adapters for the Canon 7 d and 550 d. Although there are already numerous adapters PL on the market, the reality is that they do not work or weaken the housing of the camera. These new adapters PL now proposed by Grau will reinforce the housing of the camera and will have a one year warranty.
However, from Grau stand out for those who are considering to change the camera to mount optical film with mount PL, two aspects to be considered. On the one hand, adaptation is irreversible since amending and reinforces the housing, and the camera is no longer "reflex". On the other hand, could only modify is the 7 d and 550 d are which have sensor the same size as the film in 35 mm, since the 5 d ago vignette with the optics PL.
What lens to use?
The filmmaker Rodrigo de la Calle, an expert in digital cinematography published recently in your blog a table of recommended optical EF(-S) for recording on video, carrying out an interesting comparison between photo optics and optical film recommended for shooting with the Canon 5 d, 7 d and 550 d without having to modify the camera for opticians PL.
As Rodrigo de la Calle, there are notable differences between the optical film and photo. As recorded in his blog, some optical photo, even if they are small, light and cheaper, tend to saturate the colors (can be corrected this trend in the camera settings). On the contrary, in the optics of cinema, the size of the plane is not modified by varying the focus, with manual control (although machineable and remoteable). Rodrigo de la Calle makes clear that "lenses of 35mm film are designed for the size of the 7 d and 550 d sensor, not for the Full Frame sensor of the 5 d. For this reason, the modification of the PL mount, only makes sense in the 7 d (and 550 d) "."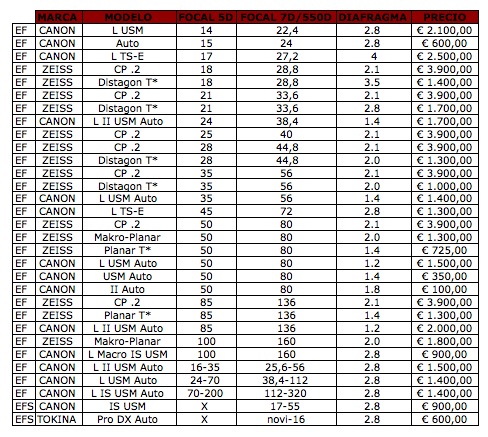 Did you like this article?
Subscribe to our RSS feed and you will not miss anything.
Other articles on Canon, Lighting Grau
Otros artículos relacionados