Libero Offside, spectacular instant recreation of moves in offside
LiberoVision presented for the first time at IBC 2010 Libero Offside, a graphical solution for the 3D analysis and immediate out-of-game situations. Based on its technology for sports analysis, nominated for the Emmy, this system allows in just a few seconds offer a flight on the basis of his 'brother' engine, 3D Highlight Libero.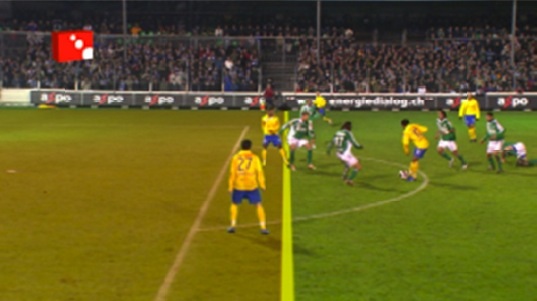 LiberoVision, a company based in Zurich specializing in virtual technologies applied to sport, today announced Libero Offside, a tool to solve were playing instantly on the basis of the patented technology of LiberoVision.
With a realistic 3D flight over the line of offside, Offside Libero, which will be presented for the first time at IBC 2010 offers broadcasters an exhaustive analysis of the played confictivas just a few seconds after the incident.
Stephan Würmlin Stadler, CEO, LiberoVision, commented that "resolve in a matter of seconds the moves as possible out of the game is crucial for broadcasts of football today. We have developed Libero Offside so that broadcasters can impress its viewers with total immediacy once the move takes place. "Libero Offside is a natural extension of realistic systems LiberoVision 3D".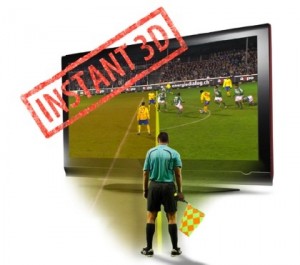 Technology Emmy-nominated
Libero Offside is based on a technology developed by LiberoVision, nominated for the Emmy, for 3D analysis of sporting events. Its design allows to reproduce the move in a few seconds, offering a breathtaking flight with 3D analysis from the engine of his 'brother', Highlight Libero (old DiscoverEye).
Highlight Libero solution available for soccer, American football, basketball, ice hockey, baseball and rugby. Broadcasters such as ESPN, NBC, BBC, ZDF, Sky Italy, or Televisa used solutions of this company with headquarters in Switzerland.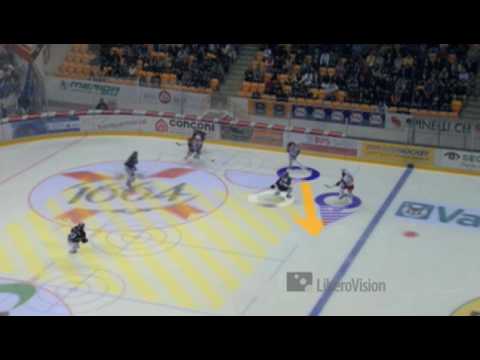 Did you like this article?
Subscribe to our RSS feed and you will not miss anything.
Other articles on IBC, LiberoVision
Otros artículos relacionados