Livestream Broadcaster: economical and simple streaming
Livestream redefines the experience of live streaming with new hardware called disruptive "Livestream Broadcaster".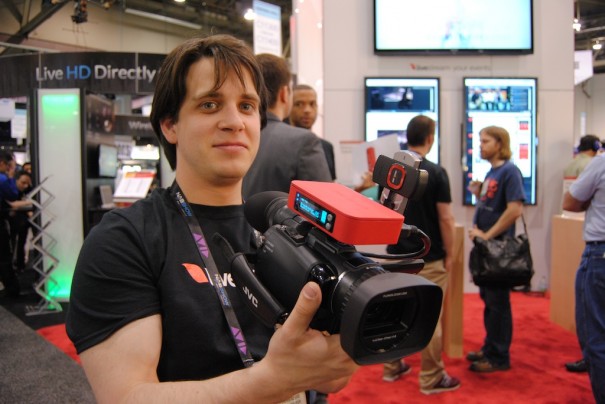 Livestream He has presented at NAB 2012 Livestream Broadcaster solution, that represents an encoder of hardware coming to change the rules of the game, making the broadcast of live HD to network events, mobile and connected televisions it more economical and simple.
Livestream Broadcaster is fully integrated with the new Livestream platform, offering streaming HD for the first time in the sector without limits. The purchase of the Livestream Broadcaster includes three months of free service.
En el pasado, los propietarios de los eventos podían llegar a gastar grandes sumas en codificadores HD que eran difíciles de usar y transportar y que no se integraban fácilmente con los servicios de streaming.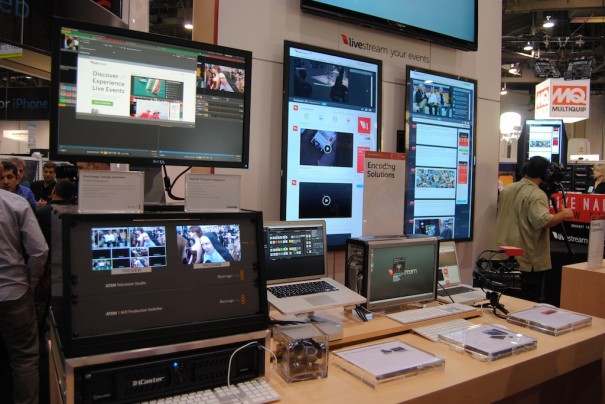 Eliminación de altos costes
Con la llegada al mercado del Livestream Broadcaster se ha podido eliminar el alto coste y las conjeturas involucradas en la selección de un codificador de video en directo e introduce la primera solución completamente integrada y soportada para video en directo. Lo único que, según Liuvestream, se necesita para realizar streaming en directo con el nuevo Livestream Broadcaster es una cámara y una conexión de Internet. El dispositivo Livestream Broadcaster y la plataforma de video en directo se encargarán de todo.
Los propietarios de eventos y los productores podrán utilizar el Livestream Broadcaster como un codificador de mesa conectado a un conmutador de producción de video de múltiples cámaras o como codificador inalámbrico portátil (que funciona con baterías AA que están incluidas) montado sobre la cámara y streaming por medio de Wi-Fi o utilizando un módem inalámbrico USB 3G/4G.
El Livestream Broadcaster soporta la mayoría de módems 3G y 4G de distribuidores americanos, incluyendo Verizon 4G LTE, además de otros muchos otros distribuidores internacionales en el sector que facilitan streaming inalámbrico, incluso en ubicaciones en las que no hay disponibilidad de conexión Wi-Fi o Ethernet, como podría ser una pista de ski, en un partido de alevines o en cualquier evento que tenga lugar en el interior o exterior.
Las cámaras se conectan al Livestream Broadcaster por medio de la entrada de video HDMI (incluyendo 1080i, 720p y 480i).
El Livestream Broadcaster codifica a tiempo real en video H-264 de alta calidad y en audio AAC de hasta 2.3 Mbps. También proporciona audio HDMI o audio de entrada de línea (conector de 3,5 mm).

Did you like this article?
Subscribe to our RSS feed and you will not miss anything.
Other articles on Livestream, NAB2012
Otros artículos relacionados