World Tv present at the Orbit II Digital Signage Symposium organized by Crambo
Orbyt TV adapter is equipped with an advanced Android 2.3 upgradable to 4.0 with which you can transform any TV into a smart TV.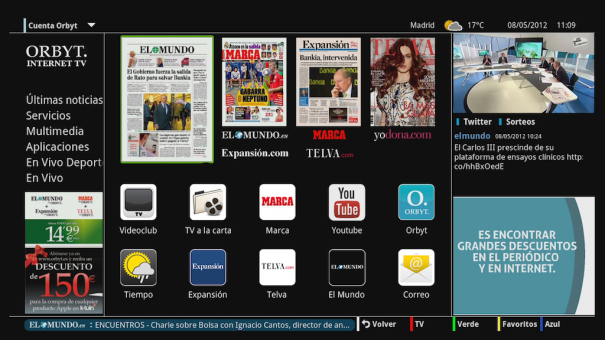 Countdown to the Second Digital Signage Symposium organized by Visual Cramb. The Neptune Palace, in the heart of Madrid will host the next 23 and 24, one of the most important events of the year dedicated to the digital signage.
In nearly 3,000 m² of technological innovation will accommodate the most important experiences of success, creativity engine of particular importance as the commercial media and advertising and reflect its effectiveness.
In DS II Symposium papers have interesting place hand large companies such as Telefónica, Microsoft, Intel or El Mundo ... Precisely, the newspaper officially presented Orbyt TV, an advanced adapter equipped with Android 2.3 upgradable to 4.0 with that
Orbyt TV connects to the Internet via WiFi, it is completely silent and allowed to watch TV in a small box while navigating through the menu.
Also at the event will go some of the leading advertising agencies, journalists and experts in the audiovisual market leading brands: Philips, Samsung, NEC, Panasonic, Sharp, AOpen and SpinetiX, among others. Similarly, the most notable success stories in the industry are presented: Roca, medical equipments, City Screen TV ...
The Symposium II Digital Signage Visual Crambo is sponsored by NEC, Philips, Samsung, Panasonic, Sharp and Intel.
II Symposium Digital Signage Crambo Visuales

23 and May 24, 2012

Neptune Palace-Madrid
Calle Cervantes, 42 (behind the Palace Hotel) -show on map–
Parking: Carrera de San Jerónimo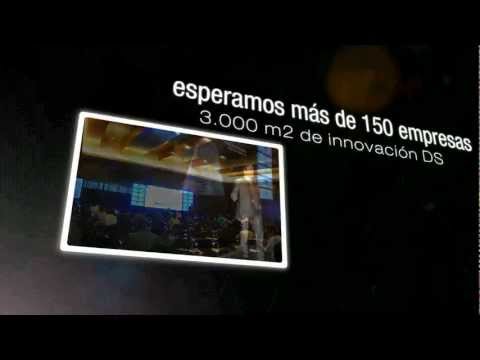 Did you like this article?
Subscribe to our RSS feed and you will not miss anything.
Other articles on Crambo
Otros artículos relacionados