TV3 graba 'Geronimo Stilton, el Musical' en 3D
Televisió de Catalunya, con el apoyo de Sony y con la participación de Kronomav y Medialuso, llevó a cabo el pasado fin de semana la grabación de su última producción en 3D: 'Geronimo Stilton, el Musical'. La corporación catalana se ha convertido en uno de los mayores y más constantes productores de estereoscopía de España.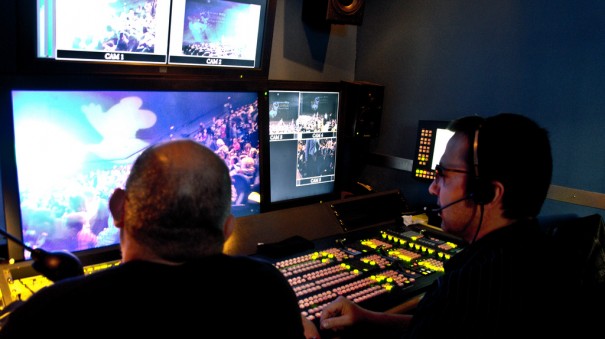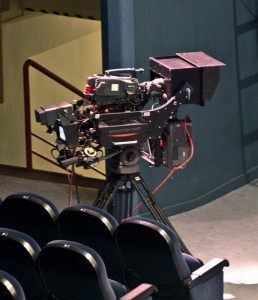 Desde hace mas de un año, Televisió de Catalunya viene realizando grabaciones en formato estereoscópico, entre las que destacan la adaptación de la obra de teatro Llits 3D, la final de la champions en el Santiago Bernabéu o el concurso de castells de Tarragona del pasado octubre. En estas producciones se combinan, según las necesidades, grabaciones multicámara y unidad móvil y rodajes aislados, convirtiéndose en uno de los mayores y constantes productores de estereoscopia en España.
El pasado fin de semana, TV3 con el apoyo de Sony y con la participación de Kronomav y Medialuso llevó a cabo la grabación de Geronimo Stilton, el musical. Esta grabación se ha realizado en dos pases consecutivos con público, con cinco posiciones de cámara y unidad móvil realizando en directo.
Además de las posiciones estándar con rigs de Kronomav, la grabación también ha contado con una Polecam 3D, asi como como con el apoyo de un par de unidades autónomas de 3D.
La retransmisión, transporta al espectador al teatro, consiguiendo una inmersión en el espectáculo como si lo estuviera viviendo "en vivo". Por ello, el equipo, encabezado por el jefe imagen y servicios artísticos de TV3, Paulí Subirà, ha ejecutado una realización fiel al espectáculo original, reforzando sus efectos.
Geronimo Stilton, el Musical en 3D se pre-estrenará con soporte de Sony en el próximo festival de 3D Dogville el próximo 16 de abril, emitiéndose posteriormente en en TV3 en su franja dedicada a la estereoscopía.
Un fenómeno infantil
El fenómeno infantil Stilton, en el que se inspira este musical nació en Italia en 2000 con los libros de Elisabetta Dami, que firma como su personaje protagonista, Geronimo Stilton.
Después de más de una cincuentena de títulos, y cuando ya se habían realizado series de animación de Stilton, la productora catalana Focus puso en marcha la aventura de realizar un musical para el teatro basado en el personaje, pero de autoría propia.
El proyecto, encabezado por Manu Guix, Àngel Llàcer y Enric Llort, vio la luz en diciembre de 2010 en el Teatre Condal de Barcelona, cosechando un espectacular éxito de público. Ahora, el espectáculo comenzará una gira por España y otros países.
Did you like this article?
subscribe to our RSS feed and you will not miss anything.
Other articles on 3D, CCMA, kronomav,

Medialuso

, Sony