AJA Bridge Live, backbone of SRT streaming that helped produce HRVY's 'Behind Closed Doors'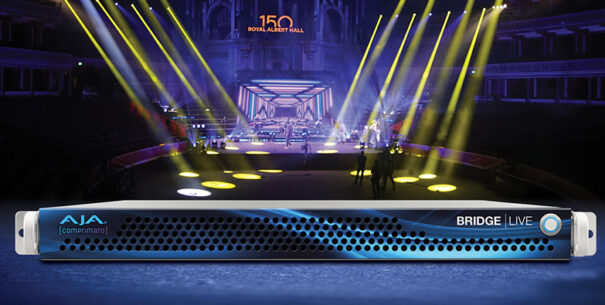 Spiritland Productions and On Air produced the broadcast of HRVY's Behind Closed Doors concert using a real-time remote collaborative workflow with SRT encoding powered by AJA Bridge Live.
The production took place over the course of 72 hours at London's Royal Albert Hall. A Spiritland team, scaled down to ensure social distancing, went ahead to download all the material needed for the production. Once everything was in place, production began using AJA Bridge Live, a multi-channel live video contribution solution, as the main element.
UHD content from the event was captured using four ARRI Amira cameras and simultaneously converted to HD for transport via a Fiber Tx system to a portable production unit. The mixed video feed was then sent from a router to Bridge Live, a system located in the mobile unit, so that the team could send On Air a low-latency SRT feed that included the main feed, a multi-view output and a locked stage camera view. The On Air team, which received the signal for monitoring at its headquarters in the Netherlands, was able to check the entire live broadcast. Previously, it used this same workflow to prepare the broadcast and give feedback on lighting or sound issues.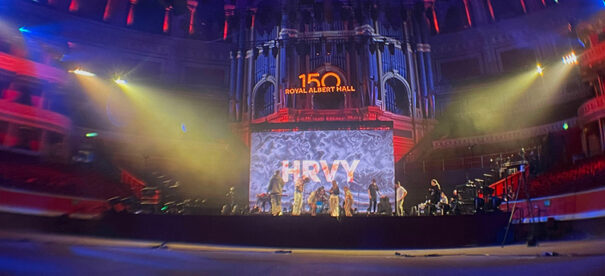 To facilitate communications between the teams in the field and at On Air's overseas office, Spiritland relied on a Riedel system connected to VoIP cards in its mobile unit and at On Air. Once production was complete, the content was edited and made available to the public via a PPV stream from the Netherlands-based production company.
Spiritland director and co-founder Antony Shaw finds production with AJA Bridge Live to have been much simpler than he had imagined: "Having never used Bridge Live before, and only read the instructions to find the password to unlock it, I was impressed by how easy it was to get up and running. In just five minutes, all our SRT streams were ready to go, and the unit continued to impress throughout the shoot, never skipping a beat. We also loved how quiet it was compared to alternate solutions and how seamlessly it fit into our rack, not to mention the power redundancy it provided was fantastic." "AJA's Bridge Live provides the low latency required of a job like this and helped to reduce communications round tripping in the production review process. We've only just begun to uncover the possibilities with Bridge Live and look forward to using it on future productions," adds Shaw.
¿Te gustó este artículo?
Suscríbete a nuestro RSS feed y no te perderás nada.
Other articles on AJA [INT], ARRI [INT],

On Air [INT]

, Riedel [INT],

Spiritland Productions [INT]

,

SRT [INT]