Director of Photography Philip Grossman takes AJA U-TAP SDI to the remotest corners of Europe

La solución U-TAP SDI de
JUST
es empleada por el director de fotografía Philip Grossman en sus aventuras, las cuales le llevan a recorrer lugares remotos en Europa.
The objective of Grossman es documentar y difundir lugares "nuevos y únicos". A través de la exploración y la interacción con el entorno, el cineasta muestra los lugares más recónditos de países como Hungría, Albania, Croacia, Herzegovina, Montenegro O Ukraine, en donde dedicó una parte importante de la producción a mostrar el estado actual de Chernobyl y sus alrededores. Estas piezas son vendidas a modo de imágenes de stock a diferentes productoras como Ridley Scott Productions, HBO, ABC o Marvel Television.
Los últimos rodajes de Grossman han estado protagonizados por la RED Komodo and one GoPro 10 a fin de poder combinar calidad de imagen con creatividad y versatilidad. Otra de sus cámaras predilectas es la DSMC2 Helium, la cual utiliza en combinación con el U-TAP SDI para realizar todo tipo de conexiones de vídeo en directo (entre las que destacan videoconferencias).
El director de fotografía aporta más detalles: "Normalmente ruedo con una RED Digital Cinema DSMC2 con HELIUM (8K) y envío la señal a un AJA U-TAP SDI y luego a mi MacBook Pro para pasarla a un grabador. Cuando necesito cambiar el contenido en vivo o estoy trabajando con múltiples fuentes, hago lo contrario. Enviaré las salidas de la cámara a través del grabador, las conmutaré en directo y, a continuación, daré salida a la alimentación conmutada al U-TAP para su difusión por Internet. (…) Al igual que un abogado no entraría en un tribunal en pantalones de deporte, yo no puedo participar en una reunión de Zoom o Teams con una transmisión de vídeo de baja calidad. Eso es lo que me gusta de U-TAP, que me permite obtener una señal de alta calidad de forma fácil y económica".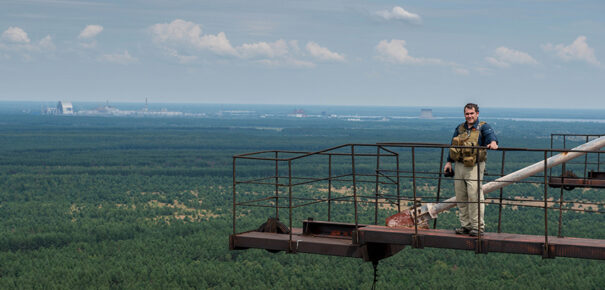 Una herramienta flexible y portátil
Grossman se muestra completamente satisfecho de trabajar con el AJA U-TAP SDI, ya que le proporciona la "funcionalidad, durabilidad y ergonomía" que necesita cuando coordina reuniones y encuentros desde posiciones remotas.
El director de fotografía, que define a este módulo de entrada como una "navaja suiza" dado que se adapta a sus múltiples necesidades, recuerda cómo fueron las primeras experiencias con el U-TAP SDI de AJA: "Desde el momento en que abrí la caja del U-TAP, me impresionó lo fácil que era ponerlo en marcha. La mayoría de mis cámaras son SDI, así que literalmente sólo tengo que conectar el U-TAP y mi ordenador reconoce la señal a través de la conexión USB. También tengo un grabador que utilizo como conmutador para alimentar el contenido a través del U-TAP y en mi transmisión en directo, de modo que puedo hacer un programa de cámaras web conmutadas en directo. La empresa de mi mujer quedó tan impresionada con la transmisión que me pidió que les ayudara a establecer una configuración similar".
Did you like this article?
Subscribe to our RSS feed and you won't miss a thing.
Other articles about JUST,

GoPro

, RED