Avid: changes of image and strategy
Greater interoperability with third-party, new updates in their solutions and a joint policy trademark, govern the immediate future of a renewed Avid.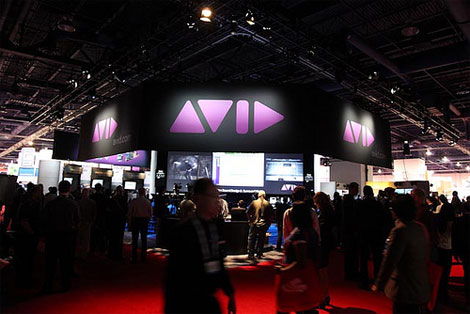 Avid has decided this year to return to the NAB and has done so in a spirit of renewal, not only in his image, but also in its multi-brand business group and business policy to the own Avid, Digidesign, m-audio, Sibelius and Pinnacle regrouping under one umbrella and strategy. During his appearance in Las Vegas the new CEO of the company, Gary Greenfield insisted on show that changes in Avid go beyond a new logo reflecting the synergies of the five divisions in the form of iconos-botones with which professionals are very accustomed to working.
Developing your business both in the areas of audio and video, from prosumer to professional, Avid aims to unify all its catalogue under the signmo of interoperability solutions. The steps taken in recent months with the harmonization and synchronization via Video Satellite, between two of the tools logo of the House, such as Pro Tools and Media Composer, he says a lot of by where the shots go. Finally, Pro Tools HD users can be synchronized with a Media Composer the reproduction of the material, and can even come to connect up to four Pro Tools HD to a Media Composer using the option called Satellite Link, without rendering any video stream.
But not only of interoperability of open living man, Avid is also committed to show that is open to collaborate with third party manufacturers even if that third party is the same Apple. And if not that told those who stand in Las Vegas could attend perplexed demonstration of how Final Cut can attend now collect material to a Unity ISIS network or a server Omneon (now possible to integrate any VDCP Protocol Server), with material from a Sony XDCAM or a Red One editing together in other solutions such as Media Composer and NewsCutter brand at any resolution both in SD to 4K. Not to mention, the possibility of working in stereoscopy and sound mixed at the highest level in Pro Tools HD. But so was the thing, and at Avid booth has been seen are also other machines and solutions with Sundance, Omenon or Deko seal sharing a workflow under the proposal for informative Avid iNews. But how this complex architecture recognize going and coming clips stored in different solutions and make them available for cross-platform Edition is able to? The response is called Avid Media access. It's a plugin integrated with Avid solutions saves time in the intake, transcoding and shipping of the material either Panasonic P2 DVCPRO / 50 / HD and 10 bit AVC-Intra 100 / 50 (MPEG-4 / H.264 HD) or Sony XDCAM HD (MPEG2 HD LongGOP). In short, an interop show in a circus of many tracks.

Did you like this article?
Subscribe to our RSS feed and you will not miss anything.
Other articles on AVC-Intra, Avid, Digidesign, DVCPRO, M-audio, NAB, P2, Pinnacle, ProTools, Sibelius, XDCAM
By
DRAFTING
•
• Section:
Storage
,
Audio
,
Automation
,
Catchment
,
Film / technical
,
Emission
,
I am a student
,
Media management
,
Graphics
,
HD / UHD TV
,
Postpro
Otros artículos relacionados