The industry looks to 3D with other eyes

Although everyone looks with maximum interest to 3D in recent months, continuously succeeding product presentations '3D Ready', one wonders if the stereoscopy will really be the salvation of the industry or will be a fad more as it was at certain times throughout the 20th century. Aside from the doubt, what is clear is that the sector looks to 3D optimistically making a great effort in r & d for both the big screen and domestic.
If there is a number and a letter of fashion in the last year... There is no doubt that is 3 and D. Stereoscopy that fashion again now, is not no much less, although some seem to forget, an invention of today. Already Euclid, Leonardo Da Vinci or Kepler were authentic predecessors in the study of the phenomenon of binocular vision. Centuries later, in 1838, the Scottish physicist Sir Charles Wheatstone built the first stereoscope in which two geometric drawings managed a 'spectacular' relief through a binocular. In 1849, the also Scottish, although resident in Great Britain, conceived the first camera stereoscopic, stretching already at the end of the 19th century the commercialization of stereoscopic mounts on cardboard. In the 20th century the great Spanish Nobel Prize of medicine, Santiago Ramón y Cajal, experiences in the medical presentations with stereoscopy, even to publish their findings in several books.
'Gadgets' such as the Realist or the ViewMaster take tents and years of war-weary citizens are a curious way to share images in 3D. The army of the United States in came to print six million disks and more than 100.000 ViewMaster viewers for training of soldiers. At the end of the second world war in 1945, Hollywood is the 3D an opportunity to overcome the serious crisis (curious parallels with today) and boosts production of stereographic films but analogue systems and its imperfections of sync caused continuing discomfort in viewers who ended up rejecting the idea creating a total inadversion against which the industry fights still decades later. From then, this technique is relegated to mere trade show demonstrations until in 1990 the IMAX system, after great effort in investment and research, rescues it for their giant screens.
From there, the 3D jumps to some fields as medicine, cartography, or Aeronautics until already in this decade, coinciding with the development of systems acquisition and digital projection, Hollywood returns to look with kindly stereographic experience.
The reaction of the industry
Currently, companies with interereses both in the professional industry and consumption, such as Panasonic or Sony (this also participating actively in production with Columbia), 3D has become a unique opportunity to monetize the entire value chain. Panasonic, for example, presented at last NAB'09 in Las Vegas its first capture 3D and at the recent CES and IFA system because we have seen numerous stereographic displays, still expect that the sale of plasma HDTV (some studies estimate sales of televisions ready for 3D aged 28 to 40 million units by 2012) and Blu-ray systems that support 3D. Brands such as Panasonic, Sony, Samsung, Mitsubishi, JVC and Hyundai have already begun to introduce their earlier proposals from domestic screens with integrated or external 3D processors.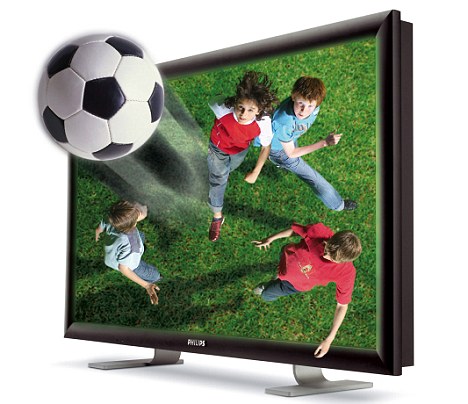 On the other hand, after the experience in the development of the digital collection, which many Giants were non-losing foot in favor of manufacturers in this industry, as network advenecidos, in many cases this time big brands did not want lose opportunity. However, smart and forward-looking companies like 3ality rushed to create their proposals and in the case of this company, even starting camera standards like the F23 and F35 de Sony. Meanwhile, another small 'David' has also wanted to stand up to the 'Goliath'. It's Silicon Imaging, who has presented a full system of capture and 3D visualization that has come to show that an advanced system of stereographic production need not degenerate the creativity or ballast a taxiing complicate it to infinity. Your new SI-3D camera has put on the table the feasibility of using CineFormRAW files and processes for 3D LUTs, allowing the editing of files QuickTime on Final Cut without converting to proxy resolutions.
On the other hand, some companies specialized in media management have found that stereoscopic digital cinema requires a degree of integration such that goes far beyond the catchment and that usually involves also Edition (with a torrent of metadata) systems, color correction, display, brokerage...
3D fever has caused that in just a few months the majority of manufacturers have included in their systems for capturing, editing, mixing, forming, visualization... "compatible 3D" label. Table Snell Kahuna Multiformat, the new multiviewer Kaleido - X 16 Miranda, systems of color correction Paul (Quantel, authentic pioneer in this matter), Resolve R-360-3D (Da Vinci) or Scratch (Assimilate), mastering as the Clipster (DVS), editing and composition, average compose, Symphony and NewsCutter (Avid)... and a long etcetera are good examples of this. Actually, in most of the cases that the industry is doing is maximize 3Gbps capacity to generate a dual channel with two 1.5 Gbps HD signals. For this reason, and although many were despitados with "3D fashion" have had enough response to bring to light their proposal in record time. Perhaps is the 3D argument which required broadcasters to receive the final push that encourage them to migrate their infrastructure to 3Gbps.
Alliances
The 3D though, on paper it is a simple technique, actually today still a terribly complex approach by the implication that all areas of the production and exhibition have in a project of this type. Hence, companies manufacturers have been sealed alliances to walk hand through a tortuous path which is not yet very clear where just. Sony, for example, closed a global Real-d agreement, while 3ality Digital has become a consultant to many Giants are flocking to that guide them. Many of them, are broadcasters such as Sky or ABC that have already announced their intention to begin issuing 3D, even live events.
Before arrives it 3D at home, viewers are beginning to enjoy the stereoscopic experience flocking to movie theaters where they have begun to be projected live events distributed via satellite, or even via IP, such as opera (experience pioneering as carried out at the Liceo de Barcelona) or some NFL American Football League matches.
Also alliances very significant in an area of vital importance are closing as the video games. This industry does not want to spend the opportunity to reinvent themselves proposing users a unique experience of total immersion.
The main handicap in consumption screens both large format for display in the need to wear special glasses, though it is advanced by leaps in the development of a technical. One of the sectors most interested in get rid of glasses is advertising, which sees the 3D without glasses a first level hook to draw the attention of passers-by on its new digital signage stands. However, despite the efforts of creating an entity of coherence to the development of the 3D in these areas, as it is the Consortium 3D@Home (which brings together 40 companies), today there is no defined any pattern that allows to promote harmonious development of the 3D in fields household that they could range from televisions, mobile phones, video games and a long etcetera.
Silicon Image, after his popular if K - 2 developed in collaboration with CineForm, has returned to work with this software company to conceive the new SI-3D, a camera with two goals and a RAW processor capable of converting images into a single clip, rather than two separate QuickTime CineForm RAW format with which to edit easily in Final Cut Pro by Neo3D plugin later. This is the scheme that part also Panasonic with its stereoscopic camera, record, with a single camera, two parallel streams with identifying metadata puedal tipping to the editing system to work directly on a single clip instead of two in parallel.
The most innovative proposals
But as we have already pointed out there are many proposals that are coming to the market, we will make a brief overview of some of the most original. One of them comes from the hands of the innovative Fraunhofer Institute. The Berlin Institute has developed a system called Stereoscopic Analyzer System (STAN) in collaboration with other institutions and the KUK Films production company and allowing analysis and integral processing of the stereoscopic image in real time without disregard for the quality. This enables online developed by 3ality, transmitting live events on a 3-d of excellent quality on any platform and can store metadata resulting catchment systems facilitating the subsequent post-production and mastering. Others of the possibilities of the system is to convert two-dimensional images with true 3D effect.
Obtaining good quality material of the films or live 3D images is one of major headaches in relation to the large number of parameters that must be controlled as the timeline of music, color, geometry, the distance of the camera or the change of a shot to another according to the set and stage properties.
STAN is an Analyzer that helps the camera operator and the staff of production matched the critical parameters of the estereocopia. The values calibrated for the filming can be fed directly to the cameras and processing units so errors or false adjustments can be detected and corrected on-the-fly real-time.
STAN is therefore the only system to have an automated control system in situ the stereo timeline through a motor that controls the position of the camera by defining estereograficos parameters in real time. In addition the system presents an intuitive touchscreen!
Another of the proposals in relation to the most interesting 3D comes from the DVS German that has improved its system of mastering Clipster. In order to master stereoscopic projects conforming to DCI, the new version of Clipsta which is now able to convert stereoscopic film Digital Cinema Packages (DCP) data in real time. All the steps for the stereoscopic mastering JIU, including encoding and creation of MXF files, can now be quickly and easily through the Clipster DCI Mastring Wizard. Clipsta also provides material fast and easy 3D adjustment and can generate stereoscopic images by dropping the EDL for the left and right eye directly on the timeline of the Clipster. The tracks can be combined in a stereoscopic video track which can be edited as normal video material. Once the streams are synchronized, there is no need to edit to the left and the right eye separately.
The Danish ColorCode 3D is another company that has broken the head to provide solutions to the 3D offering a fantastic editor and player of 3D images connected to a collection system made up of two cameras Sony DCR-HC51 synchronized by an owner through a LANC connector unit. ColorCode 3D stereoscopic system can be used with almost all media: monitors computer, printing, films, DVD and many more applications. ColorCode 3D is sometimes confused with Anaglyph because the ColorCode coloured filters, but filters and the encoding process are entirely different. ColorCode 3D is equipped with special amber and blue filters that are developed along with the ColorCode 3D as a matched pair coding. The color information is transported through the amber filter and - depth - Parallax information is transported through the blue filter. The results of color are particularly better than red/cyan or red/blue for flesh tones. This technology has already been used by Dreamworks and we see it also in the last Superbowl by the NFL.
Finally, we will stop in the case of the English Numedia Technologies has developed a range of stereographic image processors called StereoBrain 3D designed pair Stereography in television. Their new SB1 and SB221 processors are capable of creating Stereography starting from only one HD channel by combining two images HD in a single signal with full synchronization of video and audio. Numedia Technologies is working closely with Sky in the development of the new 3D channel of the English broadcaster.

Did you like this article?
Subscribe to our RSS feed and you will not miss anything.
Other articles on 3D, Clipsta, i-3D, JVC, Mitsubishi, Panasonic, Resolve, Samsung, Sony
Otros artículos relacionados