Blackmagic announces the new DeckLink Studio 2 card
It is the first card of low cost 10-bit to switchable SD and HD capable of facilitating the Edition with SDI, HDMI, component, s-video, composite capture and playback, with four channels of balanced audio.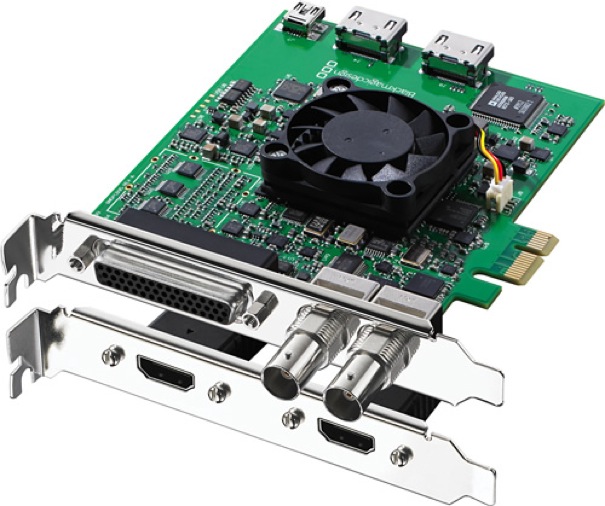 Blackmagic Design shows these days in IBC'09 a new model of TV tuner card, DeckLink Studio, designed to replace standard definition cards, increasing the analog connectivity as well as SDI/HD-SDI and HDMI connections. DeckLink Studio 2 comes thus to replace the current model DeckLink Studio by adding 10 bit HDMI at a price that is around 545 euros.
DeckLink Studio offers free independent SDI, HDMI, analog component, s-video and composite, for all types of external video equipment can remain connected without having to rewire. DeckLink Studio also includes SDI and connections HDMI to switch between SD and HD, as well as a single SD output which always gives Converter output even if you are working with HD sources. In this way, this card becomes also a converter at a very reduced price. The downconverter signal can be configured in format 16:9, 16:9 anamorphic or 4:3, in any video format for high-definition as well as capture and playback modes. When working with formats of HD video, s-video and composite output via converter video is always available, independent of the used video standard.
DeckLink Studio está pensada para profesionales creativos que tienen muchas generaciones de equipos broadcast, incluyendo alta conectividad de audio para cuando los clientes necesitan utilizar sistemas mas antiguos como Betacam SP. DeckLink Studio 2 incluye cuatro canales balanceados de audio analógico, así como dos canales AES/EBU de audio digital. Para audio digital, los canales de salida 3 y 4 pueden conmutarse a AES/EBU para los canales 3 y 4, y 5 y 6, contando así con seis canales de audio digital en total. Una solución idónea para monitorizar 5.1 o trabajos con varias pistas de idiomas.

Did you like this article?
Subscribe to our RSS feed and you will not miss anything.
Other articles on Blackmagic, IBC
Otros artículos relacionados