Eleven Basque companies will participate in MIPTV under umbrella of the Cluster of Audiovisual Euskadi
El Departamento de Cultura del Gobierno Vasco y Eiken, Cluster Audiovisual de Euskadi, consolidan la estrategia de internacionalización del sector audiovisual vasco con la participación en la mayor feria mundial de contenidos, que se celebrará en Cannes del 12 al 16 de abril.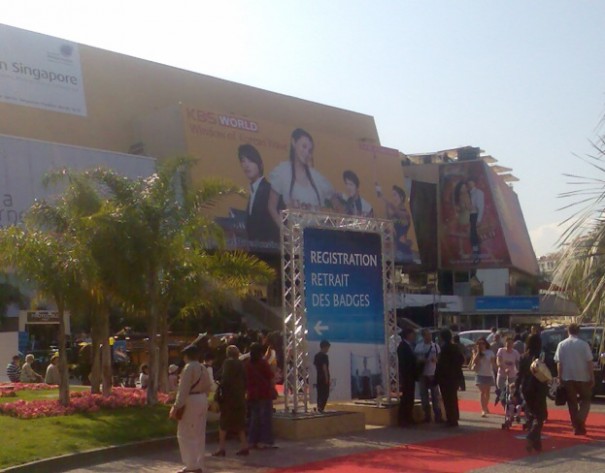 Basque Audiovisual volverá a estar presente este año en MIPTV, el Mercado Internacional de Contenidos Audiovisuales y Digitales que se celebra en Cannes y que se encuentra entre los más importantes del mundo. Los asistentes que se acerquen al stand 14.13 del Palais de Festivals, podrán conocer algunas de las principales producciones realizadas en Euskadi durante este año.
La delegación vasca que acudirá a Cannes bajo el paraguas de Basque Audiovisual estará integrada por once empresas: 3Koma, Baleuko, Canal Euskadi, Expressive Media projects, Idem 4, JSB Multimedia, Mediabask, Pausoka, Retelsat, Silverspace Animation Studios y Sonora Estudios. Todas ellas tendrán oportunidad de dar a conocer sus productos a los principales distribuidores del mundo durante los 4 días de duración del evento, del 12 al 16 de abril.
A través de esta iniciativa conjunta del Departamento de Cultura y Eiken, orientada al sector, se garantiza la presencia del audiovisual vasco en el principal escaparate internacional, facilitando la labor comercial de las compañías. Entre los asistentes al evento se encuentran productores de cine y televisión, distribuidores, cadenas de televisión y proveedores de contenidos digitales..
Ventaja competitiva
Las empresas presentes en Cannes a través de Basque Audiovisual tendrán acceso a las conclusiones del primer "Foro de Productores", en el que se abordará la necesidad de impulsar el trabajo en colaboración, tanto en el aspecto creativo como en el financiero. En este sentido, las oportunidades de negocio generadas a través de estos encuentros supone una ventaja competitiva considerable para los participantes, tal y como se ha demostrado en las ediciones anteriores.
Por otro lado, previamente a MPITV se celebrarán las ediciones de MIPDOC (especializado en documentales) y MIPFORMATS. En este último caso, cabe destacar la presencia activa de 3Koma, cuyo proyecto The Killer Room ha sido seleccionado en la sección "selección especial" y será presentado a un destacado grupo de productores y distribuidores de grandes estudios.
MIPFORMAT se celebra el día anterior al inicio de MIPTV y reúne a los principales ejecutivos del sector para llevar a cabo, a lo largo de todo el día, una exclusiva sesión de "pitching" en busca de talento y creatividad. En esta edición, dada la calidad de las propuestas presentadas, los organizadores han decidido incluir 20 proyectos adicionales (entre los que se encuentra The Killer Room) a las 10 propuestas finalistas.

Did you like this article?
Subscribe to our RSS feed and you will not miss anything.
Other articles on
Cluster of Audiovisual Euskadi
,
MIPTV