Eleven Basque companies will participate in MIPTV under umbrella of the Cluster of Audiovisual Euskadi
The Department of culture of the Basque Government and Eiken, Cluster of Audiovisual Euskadi, consolidate the internationalization strategy of the Basque audiovisual sector with the participation in the largest world fair of content, which will be held in Cannes from 12 to 16 April.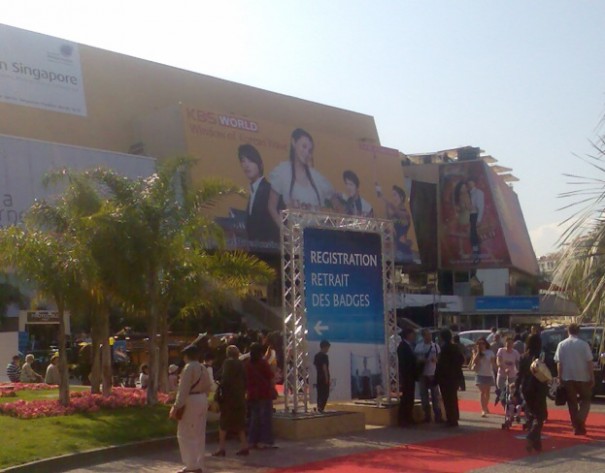 Basque Audiovisual will be present this year at MIPTV, the international audiovisual and digital content market held in Cannes and is among the most important in the world. Attendees who come to booth 14.13 of the Palais de Festivals, will visit some of the major productions in the Basque country this year.
The Basque delegation that will attend Cannes under the umbrella of Basque Audiovisual be composed by eleven companies: 3Koma, Baleuko, channel Euskadi, Expressive Media projects, Idem 4, JSB Multimedia, Mediabask, Pausoka, Retelsat, Silverspace Animation Studios and Sonora Studios. All of them will have the opportunity to promote its products to major retailers in the world during the 4 days of the event, from 12 to 16 April.
Through this joint initiative of the Department of culture and Eiken, sector-oriented, ensures the presence of the audiovisual vasco in the main international showcase, facilitating the commercial activities of the companies. Among those attending the event are producers of film and television, distributors, broadcasters and suppliers of digital content...
Competitive advantage
Present in Cannes through Basque Audiovisual companies will have access to the findings of the first "Forum of producers", in which addressed the need to promote the work in collaboration, both in the creative aspect and the financial. In this sense, business opportunities generated through these meetings is an significant for participants competitive advantage, as has been demonstrated in previous editions.
On the other hand, prior to MPITV the MIPDOC (specialized in documentaries) and MIPFORMATS editions will be held. In the latter case, include the active presence of 3Koma, whose project The Killer Room He has been selected in the "special selection" section and it will be presented to an outstanding group of producers and distributors of large studies.
MIPFORMAT is held the day prior to the beginning of MIPTV and brings together top executives from the sector to carry out, throughout the day, a unique session of "pitching" in search of talent and creativity. In this Edition, given the quality of the proposals submitted, the organizers have decided to include 20 additional projects (which include The Killer Room) the proposed 10 finalists.

Did you like this article?
Subscribe to our RSS feed and you will not miss anything.
Other articles on Cluster of Audiovisual Euskadi, MIPTV
Otros artículos relacionados