National radio presents 'Life of Brian' a new fiction Sonora
The funny script of the Monty Phyton-based National Radio again to put in place a unique experience of theatrical radio.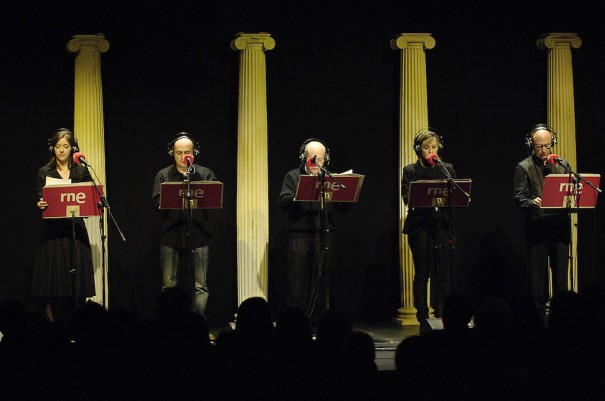 The Sonora fiction returns to the national airwaves, this time with the comedy of the Monty Phyton The life of Brian. The work we move to the year zero of our era, when a child called Brian is born in Bethlehem. Pepe Viyuela will give voice to the protagonist of the story. Deal complete it Alex Angulo and 14 others and speakers who will give voice and life 52 characters in this story, performed at La Casa Encendida, Madrid, on 1 February at 22.00 hours and will be broadcast live on Radio 3. The 'Open until two o'clock', National Radio programme, it be on February 18.
After transit through genres such as horror and crime novels, fiction National Radio Sonora team will draw us into one of the classics of comedy, The life of Brian a "challenge" words of Ignacio Elguero, director of Channel Radio national, "it is more difficult to make laugh to tears". To begin with this genre 'Life of Brian' was chosen because "it's a classic that combines humour, irony and historical fabulation," he explained.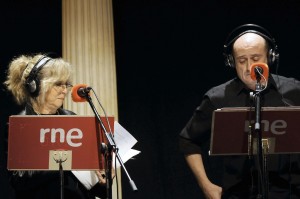 Pilar Martín, Program Director of RNE, pointed out that "it is not recover sound fiction, we have never lost; seeking National Radio is claim it and put it in the place that suits you because it is the maximum expression of the radio genre."
The story takes us to the year zero of our era to tell a universal story: that of a child who was born in a stable in Bethlehem and who grew up without knowing who was his real father. The life of a man who became a revolutionary, which moved crowds, suffered persecution from the Romans and ended up crucified, the life of Brian.
Sixteen actors including Pepe Viyuela as Brian, and Álex Angulo, manage to give life to fifty-two characters in a screenplay that sound effects and music wrapper is created to enhance the humor of the story. About their experience with sound fiction, Viyuela has said that it is "a wonderful genre" that has given "the opportunity to enjoy as a few times", and has stressed that "discover new generations is a very successful bid of National Radio". Alex Angulo has also lived it as "magical", which wished the fantasy does not end and that the implementation of initiatives like this will continue.
The adaptation of the script by Alfonso Latorre, and the staging, performance and atmosphere is Mayca Aguilera, who has already participated in other sonic fictions of RNE.
Technical specs 'Life of Brian'

Adaptation: Alfonso Latorre
Atmosphere and realization: Mayca Aguilera
Sound Control: Amparo Hernández, Mercedes de Prado and Jose Antonio Barrera.
Production and lights: Ilia Sánchez
Did you like this article?
Subscribe to our RSS feed and you will not miss anything.
Other articles on RTVE
Otros artículos relacionados