TeleCable launches its services Over-The-Top (OTT) technology CodecSys
El cableoperador mexicano del grupo Hevi, ha seleccionado la tecnología CodecSys de Broadcast International como plataforma de gestión de video en sus nuevos servicios Over-The-Top (OTT).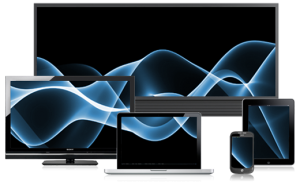 TeleCable ha lanzado un paquete de servicios en vivo y programas basados en archivos para streaming en Internet con soporte para varias pantallas y dispositivos móviles. Inicialmente, la oferta incluirá canales y contenidos locales.
La plataforma CodecSys de Broadcast International llevará a cabo el stream de múltiples profiles para multidispositivo permitiendo a TeleCable crear paquetes dinámicos para consumidores según contenidos y dispositivos.
TeleCable ha seleccionado la tecnología CodecSys por su alta calidad de vídeo en diferentes ratios de banda a un precio ventajoso.
La construcción de una oferta de OTT requiere una configuración y despliegue flexible y dinámico. CodecSys, al ser una plataforma basada en software, cumple con con estos requisitos. Las plataformas basadas únicamente en hardware presentan, por su parte, más dificultades para adaptarse a estos nuevos modelos OTT.
Luis Vielma Ordoñez, director de operaciones de TeleCable, ha afirmado que "estamos comprometidos a entregar a nuestros clientes el más alto valor en contenidos. Muchos de ellos desean acceder a los servicios gratuitos de programación a través de Internet. Se estudiaron varias alternativas y se encontró que CodecSys era único, tanto en el diseño de su arquitectura de producto como plataforma de software y su capacidad de rendimiento. Realmente, entrega la máxima calidad de vídeo que hemos experimentado en estos bitrates. CodecSys es flexible y abierto, lo que nos permitirá asegurar el futuro de nuestra codificación y transcodificación de servicios".
Por su parte, Rod Tiede, director ejecutivo de Broadcast International, ha añadido que "TeleCable está en la vanguardia de la revolución de la programación OTT, y muy avanzado en su liderazgo tecnológico. Esta nueva oferta abanderará el mercado y nos sentimos honrados de formar parte de ella. Una solución flexible, basada en una plataforma de software, es nuestro factor distintivo con respecto a otros proveedores".
TeleCable tiene presencia en los estados de Jalisco, Michoacán, Colima, Querétaro, Aguascalientes, Guanajuato, Nayarit, Chiapas y Tamaulipas.

Did you like this article?
Subscribe to our RSS feed and you will not miss anything.
Other articles on
Broadcast International
,
Telecable