TeleCable launches its services Over-The-Top (OTT) technology CodecSys
The Mexican cable operator of Hevi group, has selected technology Broadcast International's CodecSys as video management platform in its new Over-The-Top (OTT) services.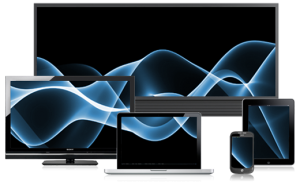 TeleCable has launched a package of Live services and programs based on files for streaming on the Internet with support for multiple screens and mobile devices. Initially, the offer will include local content and channels.
CodecSys platform of Broadcast International carry out the stream of multiple profiles for multi-device allowing TeleCable create dynamic packages for consumers according to content and devices.
TeleCable selected CodecSys technology for its high quality of video in different ratios of bandwidth at an advantageous price.
The construction of a range of OTT requires a configuration and deployment of flexible and dynamic. CodecSys, being a platform based on software, complies with these requirements. Based solely on hardware platforms are, moreover, more difficult to adapt to these new models OTT.
Luis Vielma Ordoñez, director of operations for TeleCable, said that "we are committed to deliver the highest value content to our customers. Many of them want access to free programming services over the Internet. We studied several alternatives and found that CodecSys was unique, both in its architectural design of product as a platform of software and its performance. Actually, delivery the highest quality of video that we have experienced in these bitrates. CodecSys is flexible and open, allowing us to ensure the future of our coding and transcoding services."
Meanwhile, Rod Tiede, CEO of Broadcast International, added that "TeleCable is at the forefront of the revolution of the OTT programming, and very advanced in technology leadership." This new offer abanderará the market and we are honored to be part of it. A flexible solution, based on a software platform, is our distinguishing factor with respect to other providers."
TeleCable has presence in the States of Jalisco, Michoacan, Colima, Queretaro, Aguascalientes, Guanajuato, Nayarit, Chiapas and Tamaulipas.
Did you like this article?
Subscribe to our RSS feed and you will not miss anything.
Other articles on Broadcast International, Telecable
Otros artículos relacionados