The RTVE Institute renews its studies with Sony technology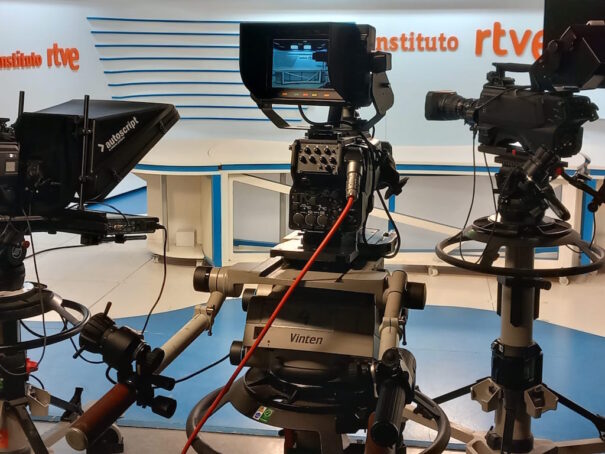 The training center of the Corporation, RTVE Institute, renews its studios thanks to two new XVS-G1 production switchers, nine HDC-3170 HD studio camera units, RCP-3500 remote control panels and PC-MSU software (HZC-CSM10) from Sony.
The lack of professionals with technical skills adapted to the current needs of the market is a key factor in this change and the RTVE Institute was very clear about this from its beginnings in 1975. The Institute understood that a sector in constant development needed professionals with up-to-date knowledge as to the needs of the industry.
It all starts when the RTVE Institute considers a radical change in its facilities and technology. Throughout 2007 they renewed the infrastructure and architecture of their facilities and adapted the studies to digital technology. More than ten years later, in 2019, it was decided evolve to HD technology, but it is not until after the pandemic, in the middle of 2021, when the award of the tender to Sony for the new equipment is concluded.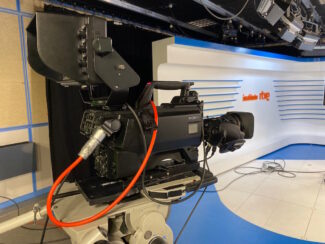 Victor Luzon, from the engineering team of the RTVE Media and Operations Department and responsible for the implementation of the project, highlights that "in April 2022 we finished updating the two main television studios that we have at the RTVE Institute. The renovation of the two television sets to HD technology was done in a progressive and organized way so that the students could continue with their usual classes".
The main activity of the RTVE Institute is internal training for workers and higher level training cycles regulated for the Community of Madrid: Higher Cycle of Production, Sound, Realization and, recently added, 3D Animation.
In addition, the Institute is focused on external training and, thanks to the collaboration with Sony, the Institute is qualified as a leading entity both in the house's audiovisual production system and in its training programs for future external professionals.
Hector Sierra, Regional Sales Head South at Sony Media Solutions, notes that "we have been working closely with Televisión Española to upgrade their RTVE Institute studios as they sought to combine efficient workflows with future production technologies and we are delighted that have chosen the XVS-G1 as their main mixer. Sony mixers have a long history and reputation for reliability and robustness. The XVS-G1 inherits that legacy with a more compact and modular form factor, and incorporates new features ready for the future. We hope to continue collaborating closely with the RTVE Institute as technological partners, accompanying them in this process of change".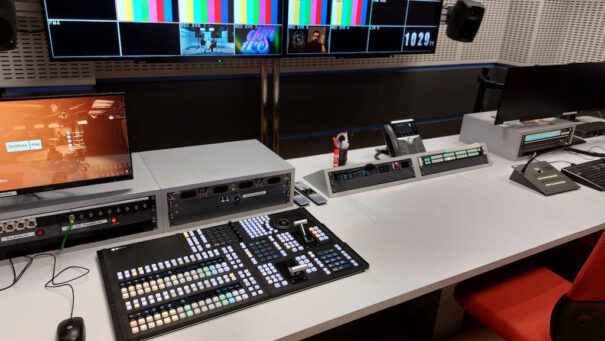 The equipment
Among the equipment supplied stands out the production mixer XVS-G1Launching in the spring of two years ago and designed to meet live production needs such as sports, news, events and entertainment programs, it is ideal for small to medium-sized studios as well as mobile units. Very flexible in terms of production, it offers great capabilities in both HD and UHD, standing out from its competitors, where UHD tends to reduce the operator's creative capacity.
Its hybrid structure combines a central processing unit (CPU) with a graphics processing unit (GPU) with programmable integrated circuits (FPGA). This combination offers maximum performance and reliability without affecting processing or experiencing delays, while maintaining high capacity in HD and UHD formats.
As regards the HDC-3170 HD studio camera, introduces new levels of creative flexibility and portability in live production environments. Enjoy high-quality HD images, as well as the versatility of digital triax transmission. It has a 2/3″ CMOS sensor with global shutter technology that eliminates "jello effect" and banding noise, enabling pristine images with low noise and excellent sensitivity. It can provide 3G-SDI signals in various formats up to 1080/50p, with 4K capability via the CCU's 12G-SDI and quad3G-SDI interfaces.
The HDC-3170 captures high dynamic range images to enhance Sony's "Live SR" workflow for simultaneous HDR and SDR production.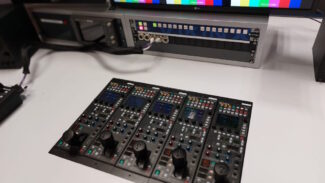 Los RCP-3500 remote control panels associated with the cameras incorporate a bright, high-resolution LCD touch screen (which improves operation in this type of production environment), with a multitude of keys and great customization capabilities, even via the Web, making it a panel intuitive and very easy to use. The iris and master black adjustment block employs a joystick type control.
Lastly, the software HZC-CSM10 is a powerful software tool, also called as PC-MSU, has the same features as its twin sister in hardware version, that is, the master control unit or MSU (Master Set Up).
This software is also a perfect preventive diagnostic tool for a multi-camera environment that, with a simple PC, offers a very intuitive interface in which the camera engineer can control all the settings and monitor the status of the elements that make up the cameras. camera chains from the same point, as well as transfer files, store these settings or generate reports.
Did you like this article?
subscribe to our RSS feed and you will not miss anything.
Other articles on RTVE, Sony